There's TEN new reasons to visit Beaulieu this summer
Don't miss Wacky Record Breakers racing into Beaulieu...
... visit the refreshed World of Top Gear...
... see the newly restored Victorian Kitchen in Palace House ...
... see over 400 supercars at Beaulieu Supercar Weekend...
... witness history coming to life during the school holidays...
... marvel at a caravan made entirely of lego...
... find a whole host of Steampunk inspired displays and activities...
... spot the new fairies who have moved in...
... see stunning falconry displays...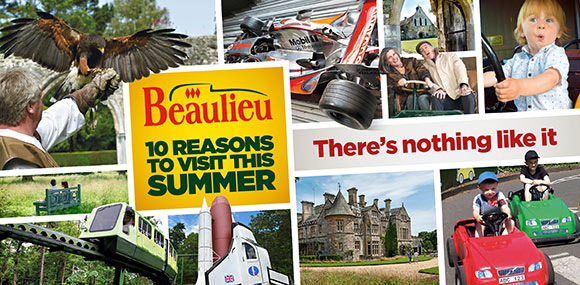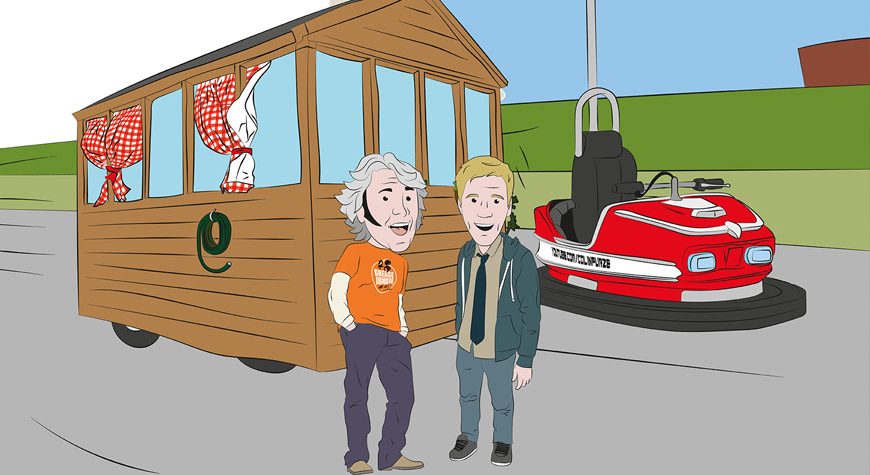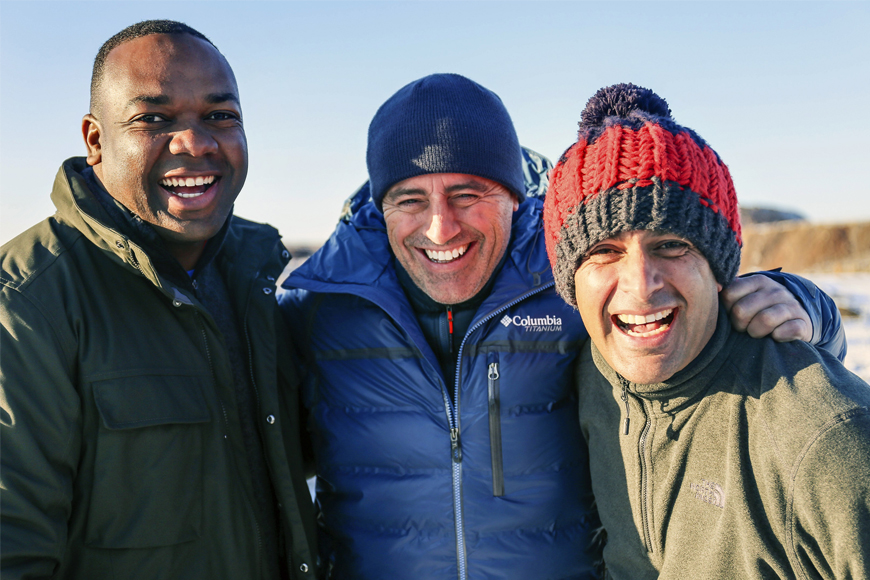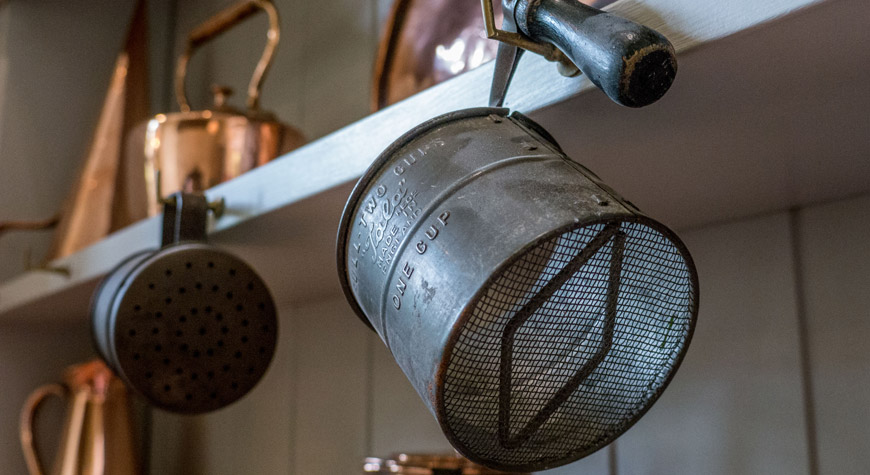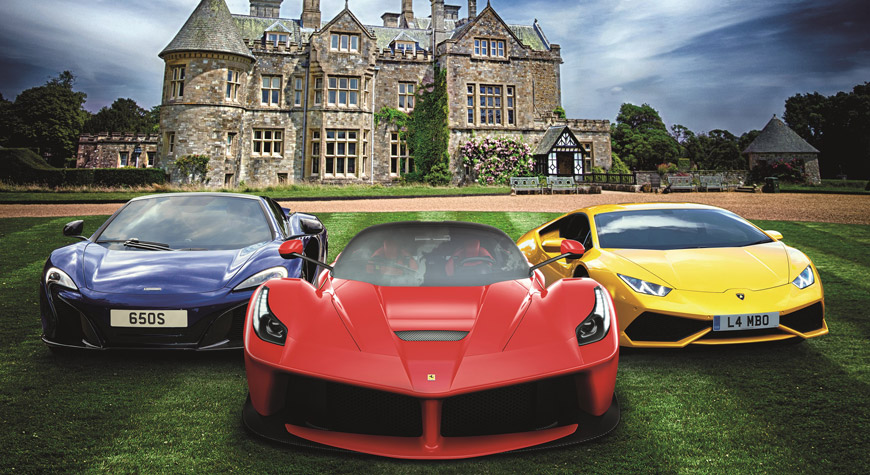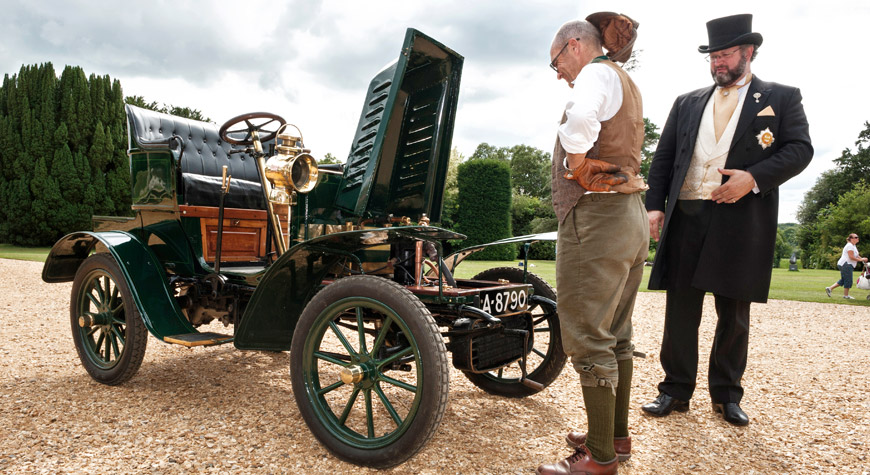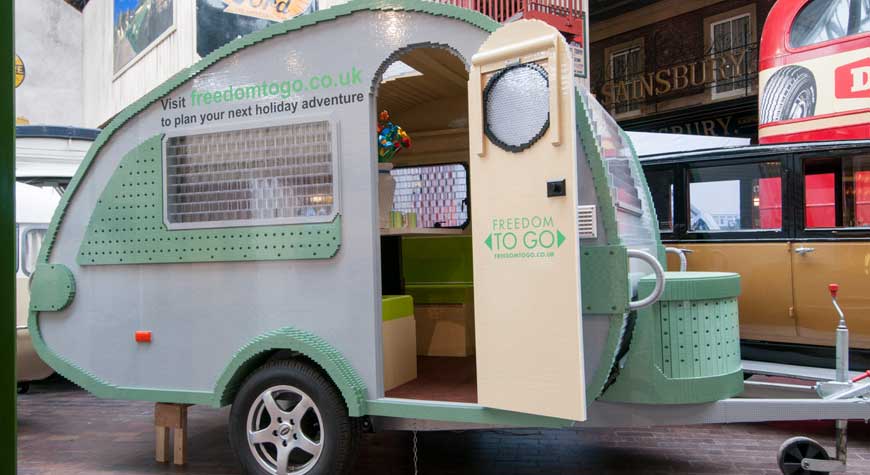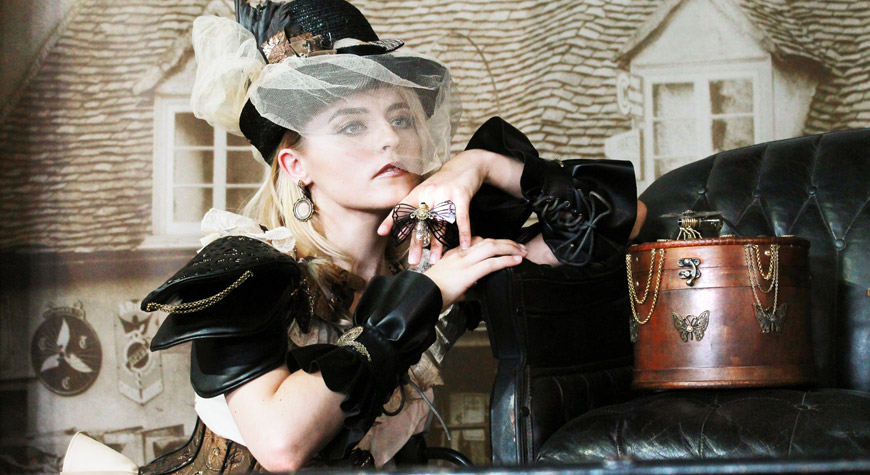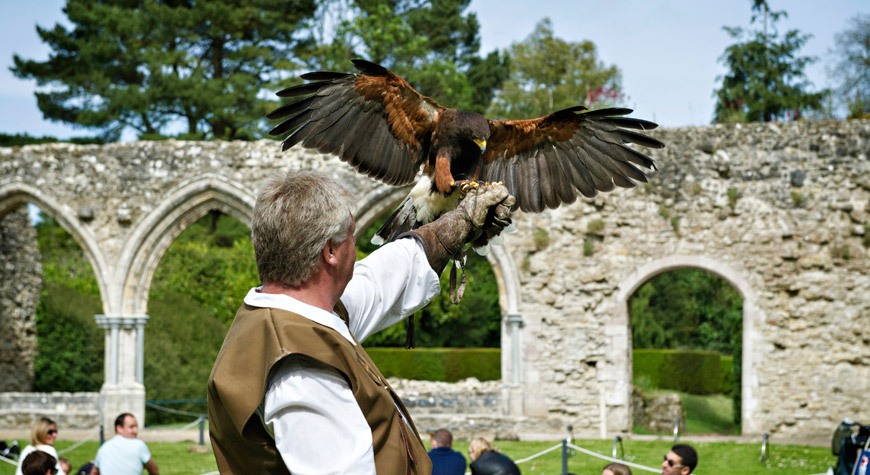 There's nothing like Beaulieu for a fun-packed summer 2017!
There's so much to see and do at Beaulieu this summer. From the National Motor Museum's Wacky Record Breakers exhibition, a refreshed World of Top Gear, a muscle Mustang that you can colour, over 400 supercars to watch, falconry demonstrations and photo opportunities for all the family. Step back in time at the newly opened Victorian Kitchen in Palace House, where Lord Montagu's cook prepares traditional dishes on the range. While Victorian entertainers play the grand piano, sing and play games on the lawn outside. For the full summer line-up, see our exciting top ten line-up below:
---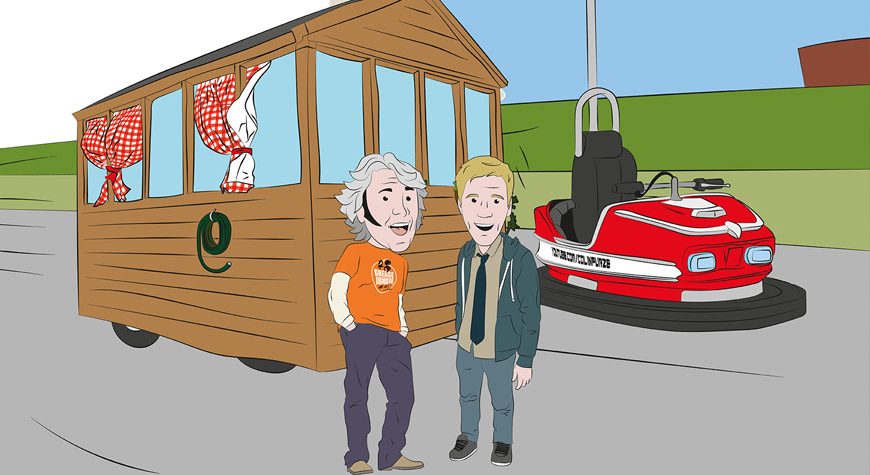 1. See Wacky Record breaking vehicles
Experience the crazier side of motoring with Wacky Record Breakers, the new summer exhibition in the National Motor Museum. This awesome collection of off-the-wall automotive oddities brings together unbelievable creations by TV presenter Edd China and YouTuber and inventor Colin Furze. Wonder at the motorised bathroom suite, road-legal garden shed and double bed, and prepare to be amazed by the world's fastest fairground dodgem, pram and mobility scooter. On Sunday July 23rd, see Edd driving the bathroom suite and a sofa around the grounds of the attraction at our launch event.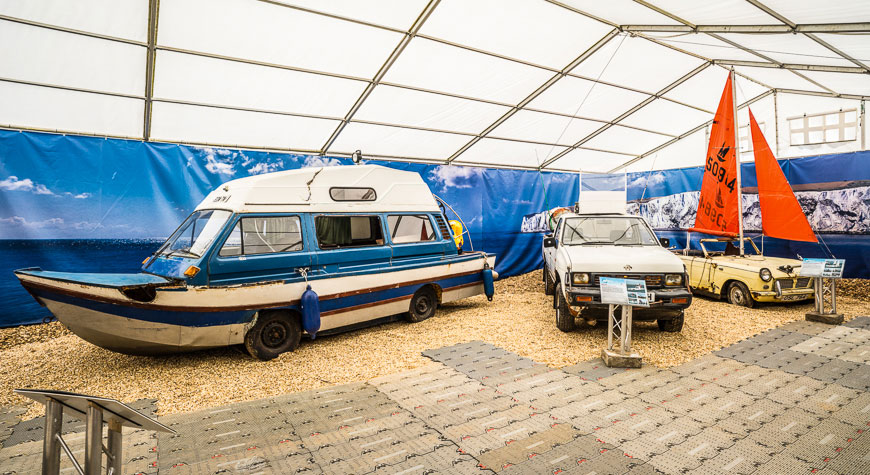 2. visit a refreshed world of top gear
In an exciting summer launch a refreshed World of Top Gear will reflect changes to the new-look BBC Top Gear. Amazing new exhibits from the world's biggest motoring show include the impressive Ssangyacht built from the world's ugliest people carrier, the longest limousine selfie opportunity ever and a marine feature displaying boat challenge vehicles. While the Enormodrome boasts a brand new studio in keeping with the style of the latest series with presenters Matt LeBlanc, Chris Harris and Rory Reid. In homage to the past, there will still be plenty of vehicles and memorabilia from the show's 40-year history.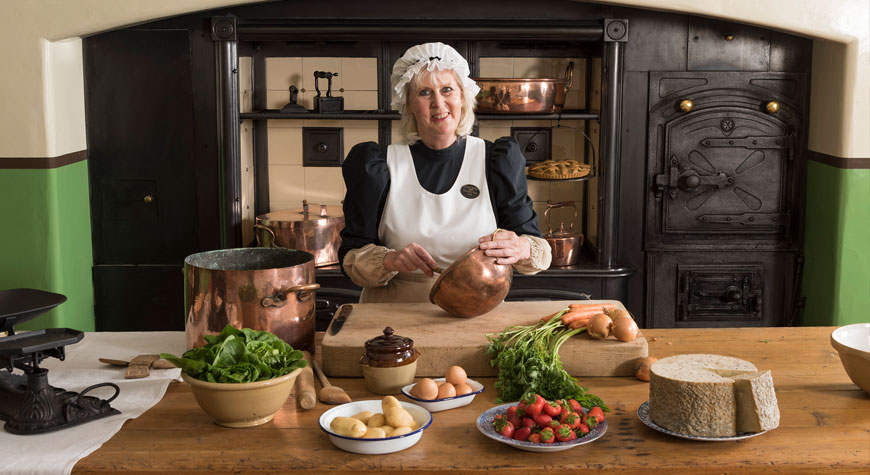 3. peek into the restored victorian kitchen
In an exciting project for 2017 Beaulieu has opened the newly restored Victorian Kitchen at Palace House, where Lord Montagu's cook will wear her Victorian cook's costume as she prepares authentic dishes on the range throughout the summer holiday. Her homemade cakes, biscuits and preserves will also be on sale in the kitchen shop. The original kitchen from the Victorian era was gutted to make way for a motorcycle display in the early 1950s and has been fully restored to working order for visitors to Beaulieu this summer.
4. be amazed by falconry displays
For a chance to see stunning birds of prey in flight this summer, head to the Cloister of 13th century Beaulieu Abbey. Watch as these magnificent birds take to the sky in falconry demonstrations by our expert falconer and learn about the remarkable history of these ancient skills.
5. step back in time for living history
Feel as though you're stepping back in time as Living History characters bring Beaulieu to life with the sights and sounds of the past. Meet the costumed monk to find out what life was like in the abbey's monastic heyday and see veteran cars bring driven in the grounds. Join a game of croquet on the lawn at Palace House or head inside to meet Victorian house staff and sing along with the house guests.
6. see over 400 supercars
More than 450 of the most impressive supercars on the planet will gather at Beaulieu's Supercar Weekend on August 5th and 6th for an unmissable two-day showdown that every performance motoring enthusiast will love. High-octane demonstration runs, amazing displays and a Battle of the Brands around Beaulieu's giant globe will showcase the greatest supercar-building nations of the world.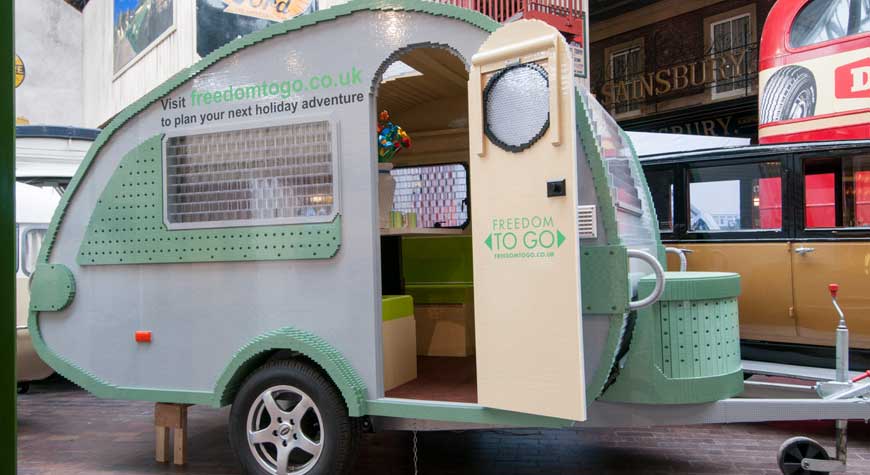 7. see a caravan made of lego
A LEGO caravan which holds the Guinness World Record as 'the largest caravan built with interlocking plastic bricks' is now on show! Built using 215,158 LEGO bricks, this astonishing creation may use plastic components from the toy box but does almost everything a real caravan can do, with electric lights, running water and even seats that fold into a bed. There are even LEGO eggs, mushrooms and tomatoes cooking in a frying pan on the two-hob burner, a vase full of flowers on the table, a chess set and toothbrushes by the sink.
8.GET MESSY WITH A MUSCLE MUSTANG 'ART CAR'
Get creative with our felt-tip pens and colour a real-life Ford Mustang car, to customise it with the designs of your choice. Newly arrived at Beaulieu, the Mustang will be a blank canvas for visitors to colour in its bodywork and create an eye-catching masterpiece. Can you come up with a colour scheme fit for this legendary American muscle car on the Beaulieu Events Arena?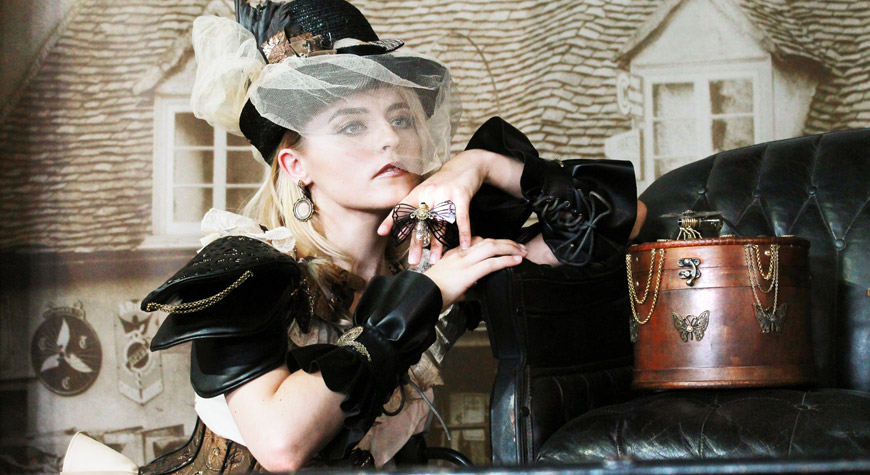 9. go steampunk!
Explore the imaginative world of automotive steampunk with Creative Fun sessions in the museum throughout August. Inspired by the Keep CALM and STEAM Ahead project, supported by the Arts Council England Designation Development Fund, families can explore magical mechanisms at drop-in sessions on Tuesdays, Wednesdays and Thursdays from August 1st-24th from 11am-3pm. Look out for the imaginative steampunk costumes created by Arts University Bournemouth students to reflect some of the most iconic vehicles in the museum.
10. find more mythical creatures
New for the summer will be a legendary Green Man tree carving, a many-headed serpent stretching out across the Beaulieu River and a tree-top griffin, the mythical creature which supports the Montagu family coat of arms. Enter the realms of magic with a stroll along the Mill Pond Walk and find fairy doors in woodland trees along the pathway. What magical creatures might be living behind each of the miniature door creations?
Help us name our new friend! See below for competition details:
---
name the green man competition!
Help us name our new friend…
We have a brand new tree-carving to add to our collection of giant mythical creatures. The 'green man' carving was completed at the beginning of the school holidays but he is name-less…
Help us by suggesting a name and you could be in with a chance of winning a family ticket to Beaulieu!
Simply tell us your suggestion via Facebook, Twitter, Instagram or send us an email on competitions@beaulieu.co.uk for a chance for it to be chosen by Lord Montagu!
Competition T&C's
Lord Montagu will have final decision on the chosen name.
The name will be chosen from the competition entries and the winner will be contacted directly. Any entries after Thursday 31st August will not be considered.
Competition entries can be via Facebook, Twitter, Instagram via comment or direct mail. Also via competitions@beaulieu.co.uk
Inappropriate or offensive names will not be considered and will be removed.
The prize will consist of one family admission ticket to Beaulieu visitor attraction valid until 31st March 2018.
---
DON'T FORGET…
You can enjoy all that Beaulieu has to offer on one great value ticket… Your entry will include admission to all the Beaulieu attractions including; The National Motor Museum, World of Top Gear, Palace House, Beaulieu Abbey and more.
STAY IN TOUCH
For updates on this event and others like it, join our mailing list to receive our monthly e-newsletters and more.
---