Hear the incredible engine notes roar
See some of the latest and most exclusive motors
A must for all supercar enthusiasts
Get up-close to these monster machines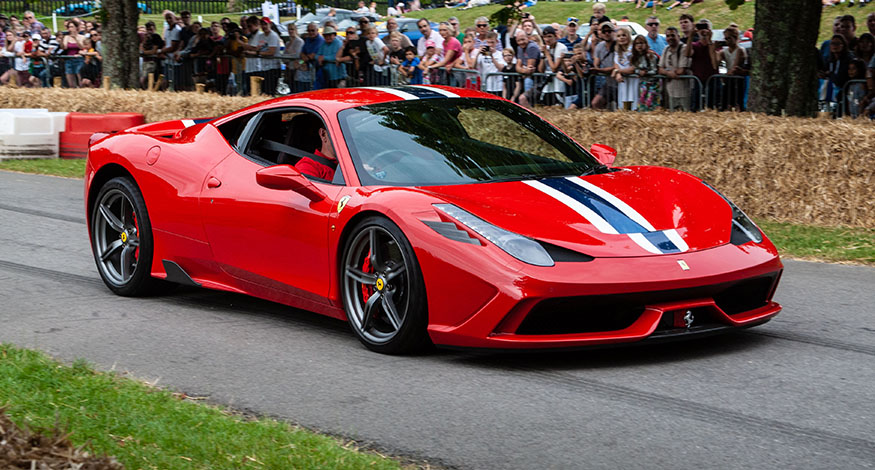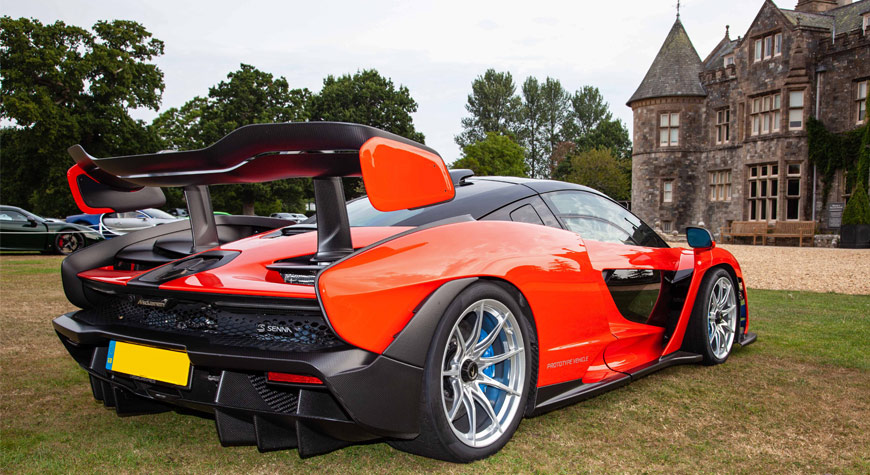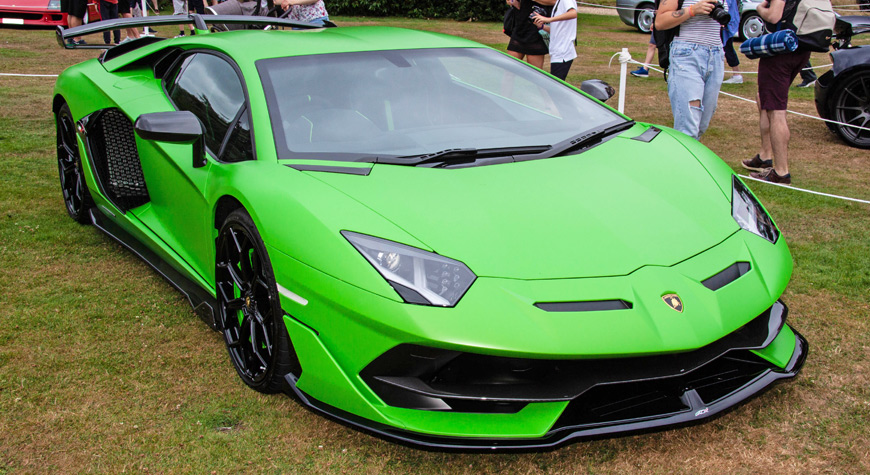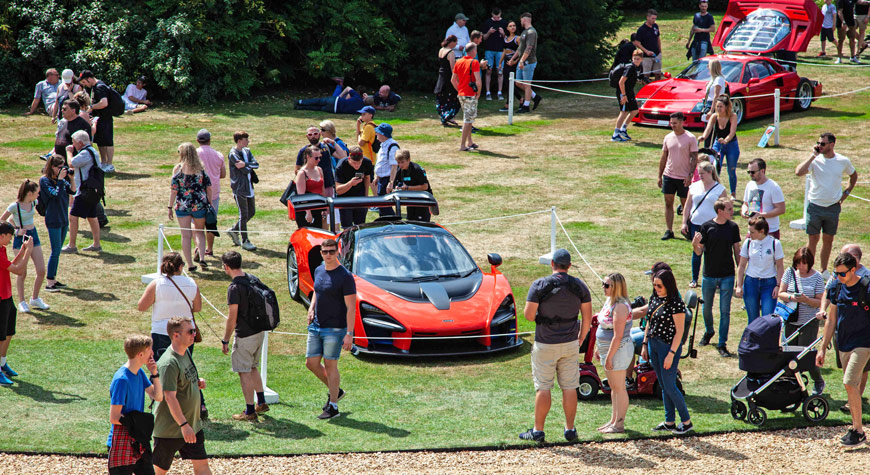 We are pleased to announce the return of Beaulieu Supercar Weekend in 2022 on 6 – 7 August; the must-see family spectacular that brings some of the world's most exclusive and desirable motors to Beaulieu.
Join us for one of the biggest Supercar events on the South Coast. It is a must for all supercar enthusiasts, providing an opportunity to get almost close enough to touch these impressive motors!
---

The DEmonstration run
It's back again for 2022! A must-see highlight for all event goers is the demonstration runs. See incredible machines put through their paces along Beaulieu's Chestnut Avenue as drivers test their supercars acceleration and breaking.
Demonstration runs will take place at 11.30am, 1pm and 3pm each day.

magical mclarens
A McLaren F1 will be joining us on both the Saturday and Sunday of the show. Often referred to as the greatest supercar ever built, this extraordinary vehicle is one of the world's most exclusive cars.
Seize this rare opportunity to admire it up-close at our Supercar Weekend alongside other limited-edition McLarens including the hybrid Artura and P1, and for the Sunday only, an awesome McLaren MSO 1 and a McLaren Senna, built in honour of racing driver Ayrton Senna.

THE SOUND-OFF
Returning for 2022, a selection of cars will be demonstrating on the arena the tunes of their powerful engines.
The Sound-off will take place at 2pm each day.

feature displays
Check out feature displays as you wander around the show. Visitors will be able to see a trio of special Ferraris, as an F40, Daytona and LaFerrari, while Toyota's Supra will be represented by classic and modern-day examples of the impressive machine.

ASTon MARTIN – THrough the ages
Palace House will be the backdrop to a special one-off display, celebrating Aston Martin through the ages. From early classics through to modern day motoring, all varieties of models will be represented in a showcase of one of Britain's most iconic brands.

Don't forget
As well as being an opportunity to see an array of Supercars, there is also the opportunity to enjoy all that Beaulieu has to offer… Your entry will include admission to all the Beaulieu attractions including; The National Motor Museum, World of Top Gear, Little Beaulieu, Palace House, Beaulieu Abbey and more.
---
SPORTING BEARS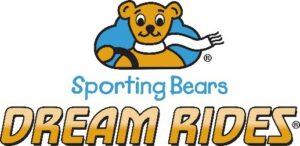 The members of The Sporting Bears Motor Club will be returning for 2022. Sporting Bears are a dedicated group of classic car and sports car enthusiasts with the primary aim – to raise money for children's charities through dream rides and static events.
Since the Club was formed in 1989 they have been very active and have raised well over £2,750,000 for children's charities in the UK. This year, Sporting Bears will be raising money for local charity, Simon Says which help children through the bereavement process.
The club will be putting on a display of owners' vehicles and for a small donation there will be a mixture of some awesome cars to be able to have your photo taken in.
Supercar Demonstration Run Raffle – a raffle will be held by Sporting Bears offering visitors the opportunity to be passengers in some of the Sporting Bears vehicles that take part in the demonstration run. Sporting Bears will have vehicles taking part in each demonstration run and you could be joining as a passenger for this exciting experience. Please visit the Sporting Bears stand within the event on the day for further details and to purchase raffle tickets for your chance to be a passenger on a demonstration run.
100% of the money raised by Sporting Bears goes to the Charity! All fuel, insurance, wear and tear, hotels and meals are paid for by the drivers.
---
TICKETS & PRICES

ONE DAY TICKETS
| | | |
| --- | --- | --- |
| | Advanced | On The Day |
| Adult | £23.00 | £26.00 |
| Senior (60+) | £22.00 | £25.00 |
| Child (5 – 16) | £12.00 | £15.00 |
| Family | £59.00 | £69.00 |
| Under 5 | FREE | FREE |
TWO DAY TICKETS

| | | |
| --- | --- | --- |
| | Advanced | On The Day |
| Adult | £32.00 | £39.00 |
| Senior (60+) | £31.00 | £37.50 |
| Child (5 – 16) | £15.00 | £22.50 |
| Family | £88.50 | £103.50 |
| Under 5 | FREE | FREE |
Please note: no gift-aid return accepted.
---
STAY IN TOUCH
For updates on this event and others like it, join our mailing list to receive our monthly e-newsletters and more.
---
DRIVING IN THE NEW FOREST
We are very lucky to be located in the heart of the New Forest however this does offer up some unique hazards on the roads.
Please drive carefully and responsibly when attending our events and be aware of free-roaming animals and cyclists on the roads. Due to the close proximity of our neighbours, please be respectful when entering and leaving the event.
---
Watch the Video
This video features coverage from a previous supercar event at Beaulieu.
---
My family and I visited on the Supercar Weekend and had a fantastic day out. There was an incredible array of cars to see, including some extremely rare and expensive models.
We were very impressed in the range and multitude of supercars brought to the event and enjoyed looking round them all and meeting the owners.
---