Admire some incredible motors including Hot Rods, custom cars, American cars and more
Bring your vehicle along to compete for a variety of awards
See some stunning and unique custom cars like this incredible hot rod
Explore the beautiful wares on offer in our Vintage Pop-Up
Check out these mind-blowing custom builds
Show off your custom motorcycle or scooter
Soak up the atmosphere with the family on Father's Day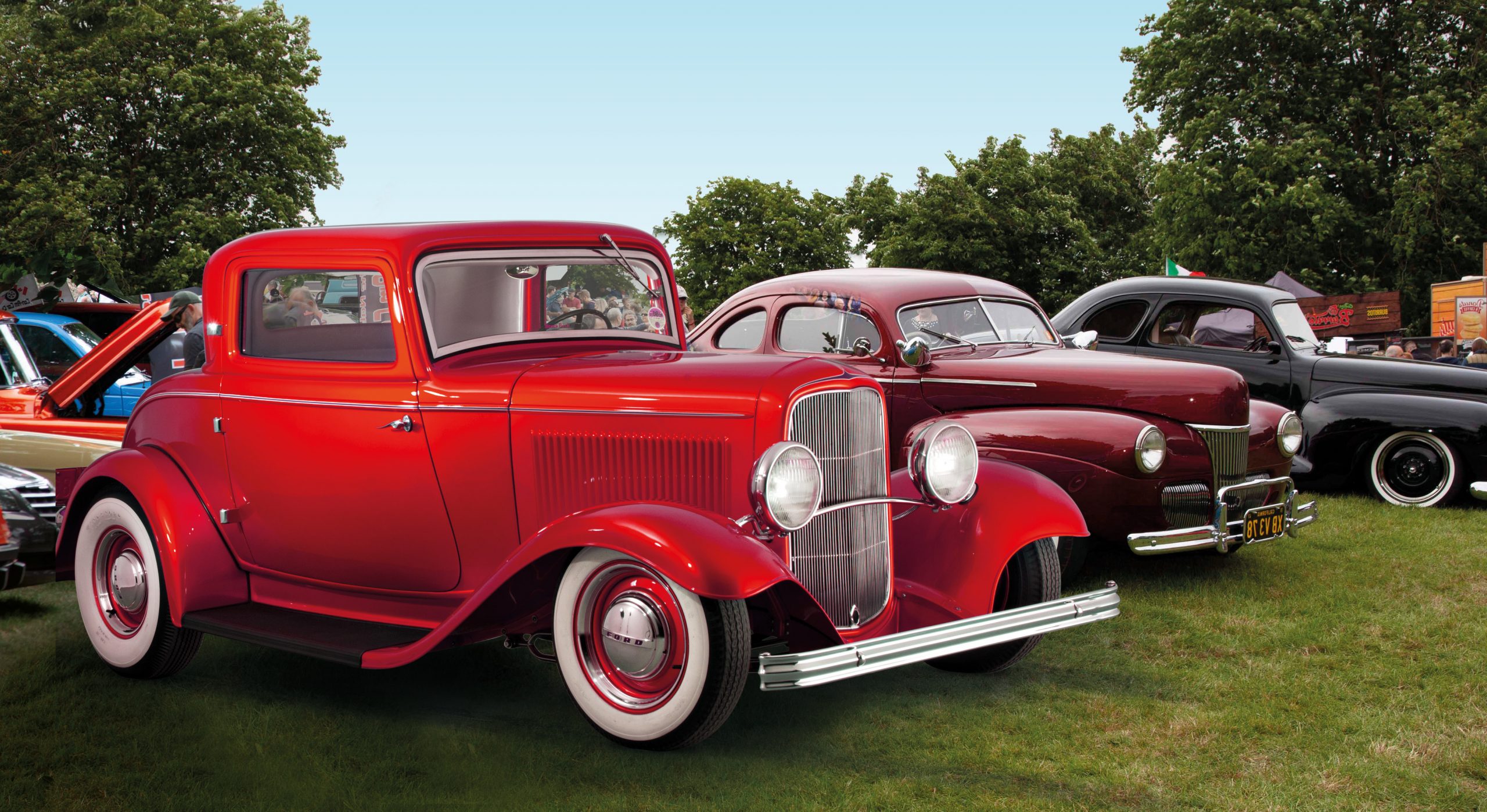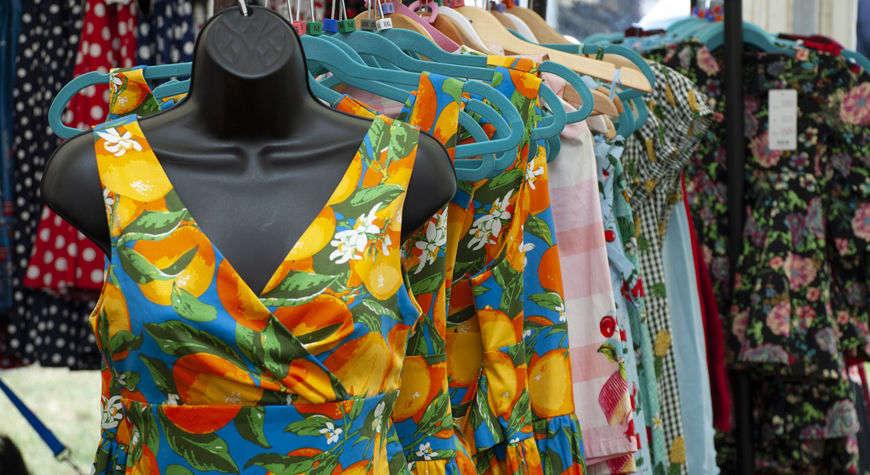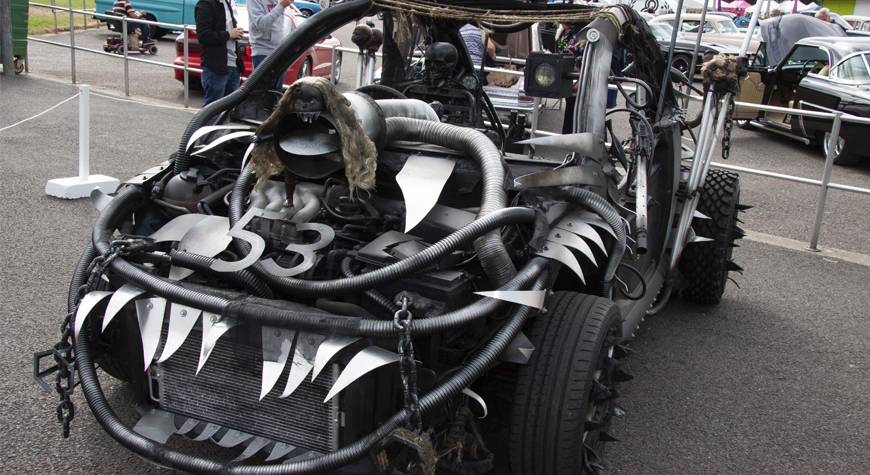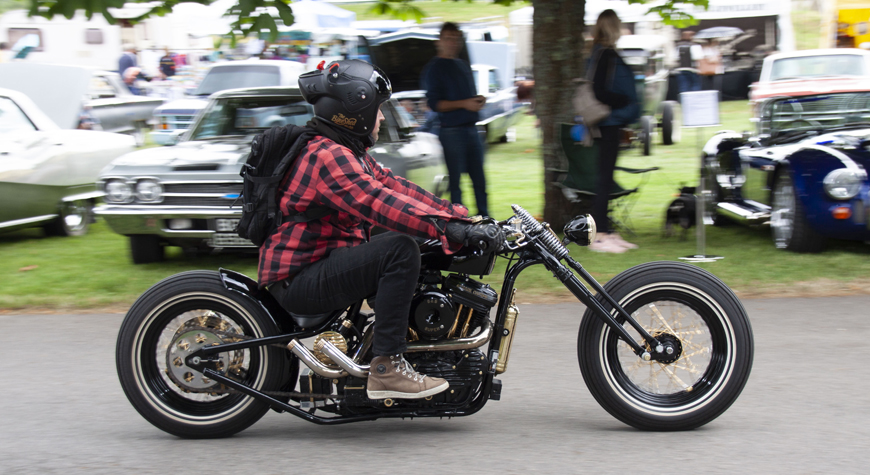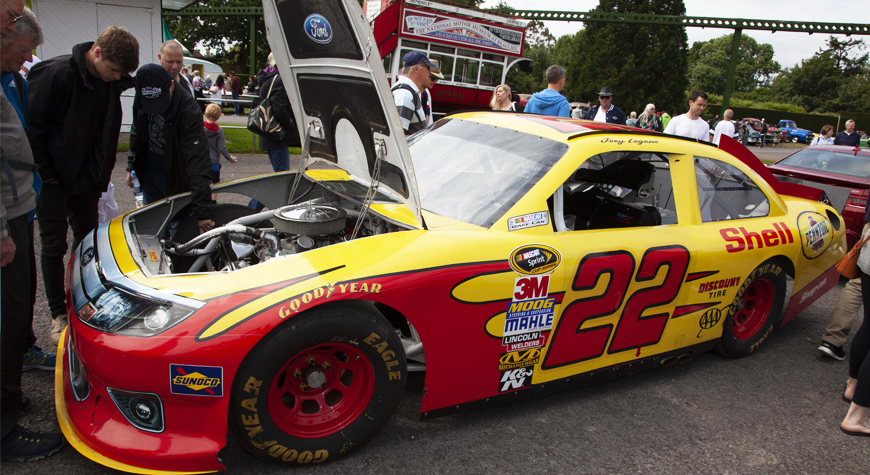 We are pleased to announce the return of Hot Rod and Custom in 2022 on 19th June. The South's biggest Hot Rod and Custom returns on Father's Day and features hundreds of cool, colourful, custom cars, live music and hip entertainment throughout the day!
---
Amazing vehicles
Hot Rods, Customs, American Muscle, Chops & Bobbers will be among the hundreds of vehicles on display.
You can expect a stunning display of American motors. From classic Camaros to modern Mustangs, can you spot your dream car?
If you own a Hot Rod, Custom, American vehicle, Custom Bike or pre-1980 Classic and want to display it at our show, click here.
---
TICKETS & PRICES
Participant prices are only valid if arriving in a qualifying vehicle and taking part in the event. They are not valid for those arriving on foot. Standard admission fee applies for all other visitors.
Cars cannot leave and re-enter the grounds for the event without a further fee being paid to cover all occupants.
PARTICIPANT TICKETS
| | |
| --- | --- |
| | Standard |
| 1 Day Adult | £15.00 |
| 1 Day Child | £7.50 |
VISITOR TICKETS – as per normal attraction prices
| | | |
| --- | --- | --- |
| | Advance | On the Day |
| Adult | £23.00 | £26.00 |
| Senior (60+) | £22.00 | £25.00 |
| Child (5-16) | £12.00 | £15.00 |
| Family | £59.00 | £69.00 |
| Under 5's | FREE | FREE |
---
FREQUENTLY ASKED QUESTIONS
Will you have entertainment on the day?

Yes, we will have two bands playing on our stage throughout the day and Jitterbug Jive who will get you up and dancing!
Can I turn up and pay on the day?

We advise all participants and visitors to pre-book their tickets online before they visit to reduce contact with staff and help speed up any queues. Visitors who book at least 24 hours in advance, also benefit from our advanced admission rate. Tickets will be available to purchase on the day but we ask that card payments are used where possible. Please note, participant tickets are per person and tickets must be purchased to cover all occupants of a vehicle.
I haven't received an attachment with my email after purchasing my participant tickets?

You will not receive a pdf attachment with your email as your tickets are now included in the email sent to you. If you "Download all Pictures" within the email then your will see your unique barcode which will be scanned upon arrival however, if you have any trouble viewing this barcode, then please make a note of your booking reference number which can be used on the day instead.
When do your Early Bird participant tickets go up to the standard price?

You can benefit by purchasing our Early Bird participant tickets which are on sale until 31st March 2022. Please visit the participant event page for further ticket information and to buy tickets.
When do your visitor tickets change from advanced prices to the standard price?

Our advanced admission tickets are available until midnight the day before you chose to visit, for this event purchase tickets before midnight on Saturday 18th June to benefit from our advanced admission rate.
Will tickets sell out?

Our Hot Rod and Custom event is due to take place without capacity limits in place, as such tickets should not sell out. Please ensure that you do pre-book your tickets online in advance.
Can I buy an extra ticket on the day for an additional visitor or passenger?

Yes, tickets will remain on sale online on the day of the event and additional tickets can be purchased online until admission closes at 2pm. Please ensure that everyone arriving in your vehicle has a ticket. We will take card payments on the day but advise purchasing in advance.
Do I need to print my ticket?

Yes, we ask that all participants print their tickets so these can be scanned on the entrance gate, so that any contact is kept to a minimum. If you cannot print your ticket, please ensure that you have your tickets ready to be scanned on a mobile phone or tablet on arrival. Please ensure you have downloaded your ticket in advance of arriving at Beaulieu in case of network connection issues on arrival.
Will I have access to the Beaulieu attraction?

Yes, your ticket includes entry to the Beaulieu attraction.
What time can I arrive?

Participants can arrive from 8:30am until 2pm. The entrance for participants this year has changed back to our main entrance, off the B3056. Visitors must choose an arrival time when purchasing their tickets, from 10am to 3pm, allowing you a 30 minute slot to arrive. Visitors must use our main museum entrance off B3056. If you are running late for your time slot then please do not panic, you do not need to let us know but we will see you when you arrive.
What time can I leave?

Vehicles are able to leave at any point during the day but please note that once you leave you will not be able to re-enter the event and attraction. Your tickets do include entry into all of the Beaulieu attraction from opening at 10am until closing. Our prize giving will take place at 3.30pm and we recommend remaining until after this time in case you have been selected as one of the top 3 vehicles. Please note: We do ask for vehicles not to leave during peak arrival time of participating vehicles as two entry lanes may be in operation.
Does my vehicle qualify?

This event is open to all Hot Rods, Custom Cars, American classic vehicles and custom motorcycles. If you are unsure, please email us at events@beaulieu.co.uk with your vehicle details. Please note: if you arrive on the day in a vehicle that does not qualify for the event, you will be directed to park within the visitor car parks and enter as a visitor through our visitor reception, an upgrade fee will apply.
Where will I be parked?

The majority of our parking for event vehicles is on grass within the Beaulieu attraction. There is limited hard standing spaces available and we cannot guarantee where you will be parked on the day.
Can I use my Friends of the National Motor Museum Pass?

Yes, pass holders can pre-order tickets online through the relevant Simply page. Please make sure you also bring your membership card with you on the day with your tickets. The usual allowance of tickets applies to NMMT passes.
Can I use my B100 pass?

Yes, pass holders can pre-order tickets online through the relevant Simply page. Please make sure you also bring your membership card with you on the day with your tickets. The usual allowance of tickets applies to B100 passes.
Are the toilet facilities open?

We will have our toilets open for visitors, one beneath the Brabazon Restaurant and the other near to the Abbey Domus. At our larger Simply Rallies, our parkland toilets will also be open. All facilities will be monitored and cleaned regularly for your safety. Please use the hand sanitising stations before entering, wash your hands for a full 20 seconds, and sanitise again upon leaving.
Will we be able to buy food and drink onsite?

You will be able to purchase food and drink from an outdoor catering unit as well as the onsite Brabazon restaurant.
Can we bring our own picnic?

You are very welcome to bring your own picnic to enjoy during your visit. A number of picnic benches will be dotted around at safe distances for your use, or you can bring a picnic blanket and find a shady spot to relax. We ask that you do not use any form of BBQ and dispose of your rubbish in a bin.
What other safety and hygiene measures will you be taking to make me feel safe on my visit?

We have developed a Visitor Safety Promise, which can be read online.
What will happen if the event is cancelled?

If the event cannot go ahead, we will contact all ticket holders to let them know and advise on the next steps we will take with their booking.
---
DON'T FORGET…
As well as being an opportunity to see hundreds of cool custom cars, there is also the opportunity to enjoy all that Beaulieu has to offer… Your entry will include admission to all the Beaulieu attractions including; The National Motor Museum, World of Top Gear, Little Beaulieu, Palace House, Beaulieu Abbey and more.
---
Watch the Video
This video features coverage from a previous Hot Rod and Custom.
---
DRIVING IN THE NEW FOREST
We are very lucky to be located in the heart of the New Forest however this does offer up some unique hazards on the roads.
Please drive carefully and responsibly when attending our events and be aware of free-roaming animals and cyclists on the roads. Due to the close proximity of our neighbours, please be respectful when entering and leaving the event.
---
Keep In Touch
For updates on this event and others like it, follow us on our Facebook, Instagram and Twitter pages, or join our mailing list to receive our monthly e-newsletters and more.
---
All of it is brilliant the show, the band and the cars great day out for the family!
---