Get an insider's view of the National Motor Museum's fascinating half-century of history, with a celebratory golden anniversary presentation as part of the National Motor Museum Trust's new series of lectures.
While racing cars and drivers, and adventures by plane and motorcycle, will be the subjects of more talks taking place at Beaulieu during the autumn and winter, as guest speakers give insights into remarkable transport-related subjects.
---
On Saturday 24th September former Beaulieu Managing Director, Ken Robinson, and National Motor Museum Trust Chief Executive, Dr Jon Murden, will be joining forces as they talk about the past, present and future of the first permanent motor museum in the world.
Ken was involved in all aspects of fulfilling Edward, Lord Montagu's ambition to evolve the Montagu Motor Museum into the National Motor Museum that we all know and love today. Discussing the 1972 creation of the museum to safeguard the vehicle collection, with its new buildings on a drastically reworked site, Ken will use original photos, film footage and personal memories to chart the challenges of this major transformation.
While Jon will look to the future of the National Motor Museum as it embarks upon its next 50 years. From developing the ways in which the museum engages with visitors to tell the story of motoring, to the recently-opened exhibition The Story of Motoring in 50 Objects, Jon will discuss new plans and exciting steps forward. Visit nationalmotormuseum.org.uk/celebrating-50-years-of-the-national-motor-museum for more information on this unmissable event.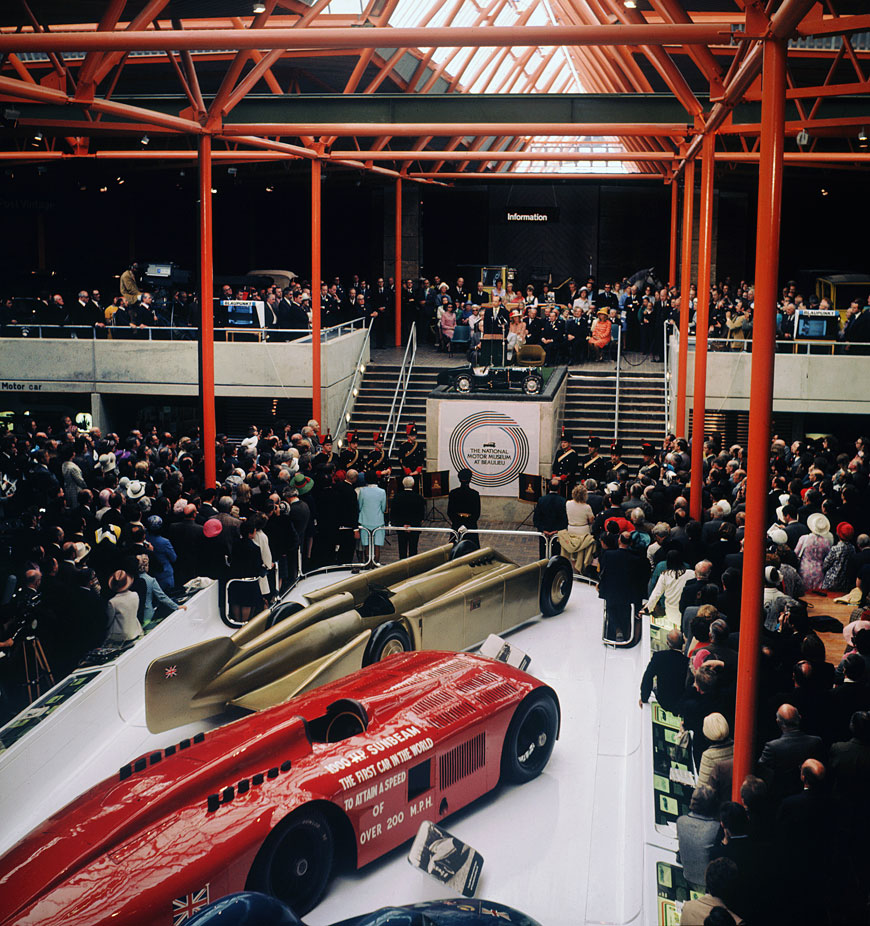 ---
Racing driver and pilot Roger Nathan will be looking back at his land- and air-based exploits in An Adventurous Life on Saturday 15th October. Despite his extraordinary past, you may not have heard of Roger. Listen to this successful champion racing driver, race car constructor, accomplished pilot and airline owner, as he talks about his remarkably varied life.
Following a decade on the race track, when he held more lap records than any other driver and became the youngest driver ever to win the National British Autosport Championship, Roger switched to his other passion of flying, becoming a gold bullion courier and gold miner along the way. To hear about his adventures, which have taken him all over the world, book your tickets by visiting nationalmotormuseum.org.uk/roger-nathan.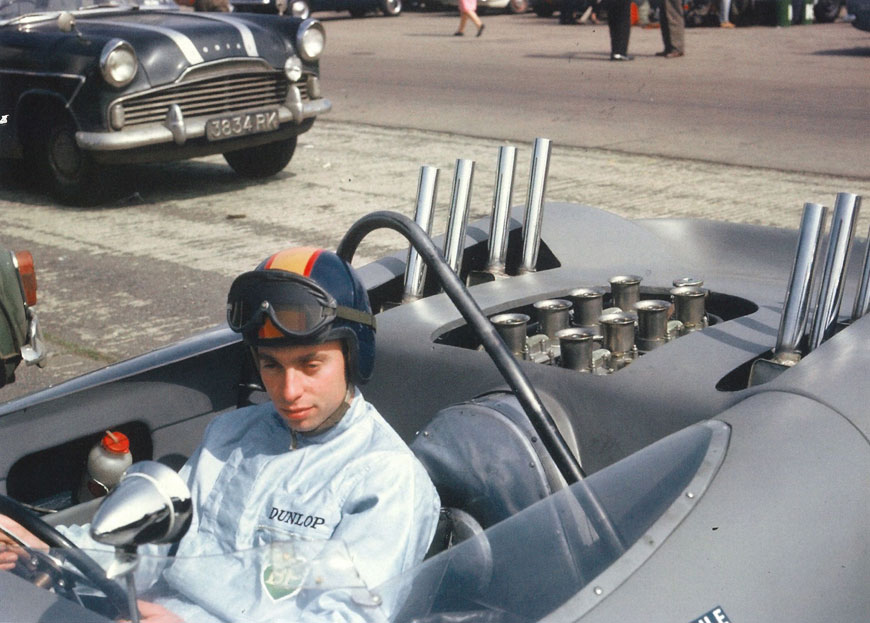 ---
The legendary marque of Bugatti will come under the spotlight on Saturday 19th November, as award-winning restorer and avid Bugatti enthusiast Richard Skinner hosts So you think you know about Bugatti?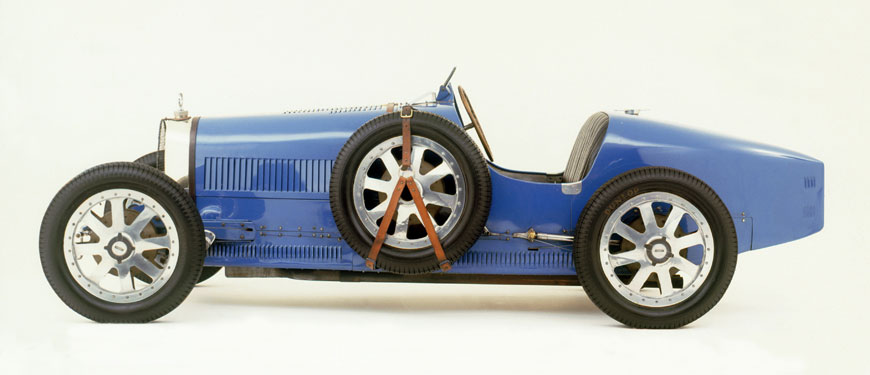 Join Richard as he gives a fascinating insight into the Bugatti dynasty, covering trains, planes and automobiles as he investigates one of the most revered motoring marques of all time. Even the most ardent motoring fan is sure to learn something new that they didn't know about the celebrated French performance car manufacturer. Go to nationalmotormuseum.org.uk/so-you-think-you-know-about-bugatti for further details.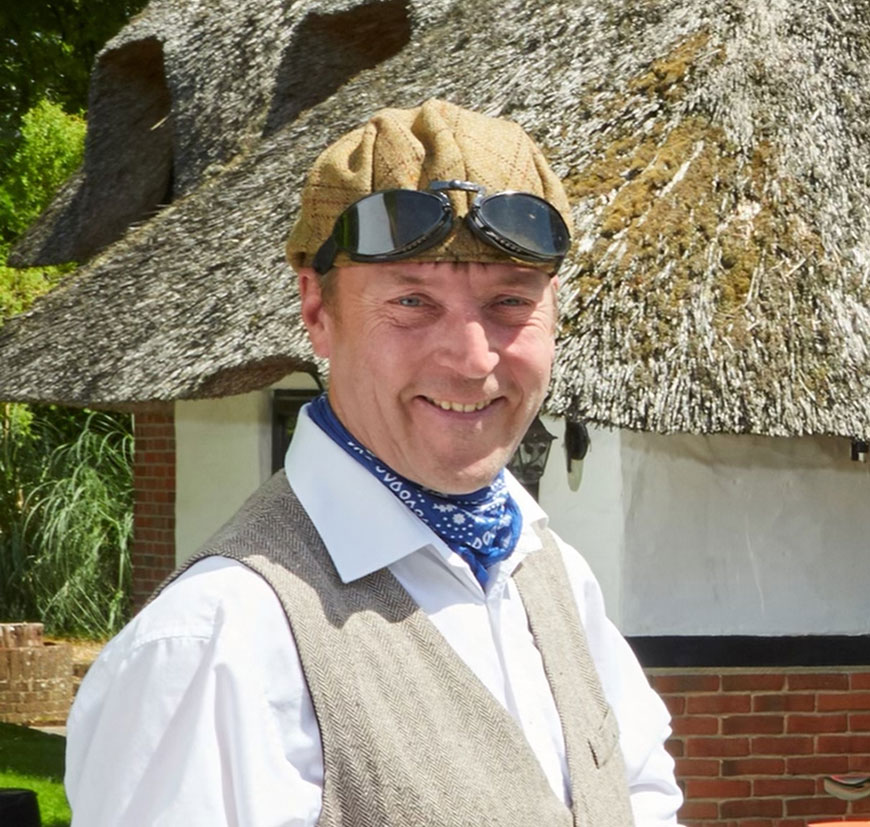 ---
If adventures in far-flung places are your thing, then don't miss Have plane, will travel with Colin Hales on Saturday 17th December. Recounting his astonishing story of flying around the world in a homemade aircraft, Colin will share his epic tales of exploring the globe in a diminutive flying machine that he designed and built himself in various sheds and garages.
Breaking down international barriers as he went, Colin dared to fly to parts of the world that an aircraft of that size had never been to before, meeting all manner of people, seeing extraordinary sights and gaining experiences along the way. To find out how such an extreme journey is even possible, find out more at nationalmotormuseum.org.uk/have-plane-will-travel-colin-hales.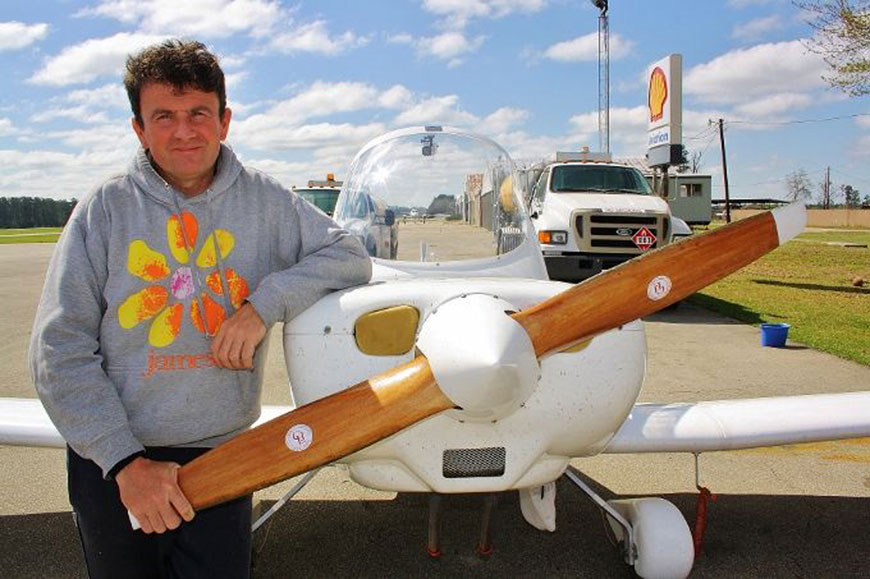 ---
Then for the New Year, highlight Saturday 21st January 2023 in your diary, as author, journalist and adventurer Steph Jeavons returns to Beaulieu to talk about her solo around-the-world journey on her trusty 250cc Honda motorbike.
All of the talks will take place from 7.30pm until 10pm in the Lecture Theatre of the National Motor Museum's Collections Centre. Tickets are £10 (or £7.50 for Friends of the National Motor Museum Trust) which are available from Theresa Browning at friends@beaulieu.co.uk or 01590 614792.
All profits help support the National Motor Museum Trust, with more lectures, covering a variety of fascinating transport-related subjects, to be announced in due course. For more information about membership of the Friends of the National Motor Museum Trust see nationalmotormuseum.org.uk/the_friends.
---
---