A Greek police motorcycle ridden by Matt Damon as Jason Bourne in Paul Greengrass' action-thriller sequel Jason Bourne is now at the National Motor Museum at Beaulieu. In the film Bourne rode this motorcycle through a riot in Athens, after stealing it from a police officer.
---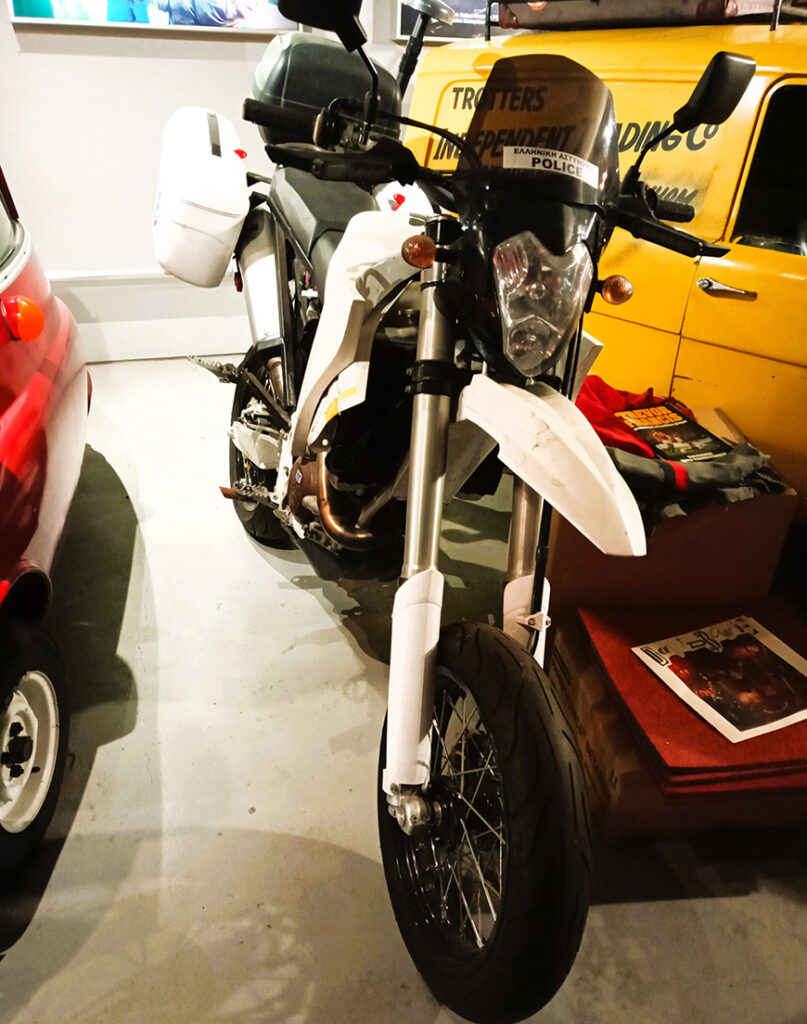 The scene featuring the bike sees Jason Bourne use the motorcycle to fight off police and 'The Asset' played by Vincent Cassel, before rescuing Nicky played by Julia Stiles.
The motorcycle is a 2015 Husqvarna FE 450 modified with front blue police lights, a rear police light stand that was damaged for the production, a rear carrying case and pannier decorated with Greek police decals.
Filming for the sequence with the bike took place on the island of Tenerife in 2015 for the movie which was released in 2016.
The motorbike is on display in the On-Screen Cars exhibition at Beaulieu, and the bike is on loan to the Museum from the owner Gordon Grant.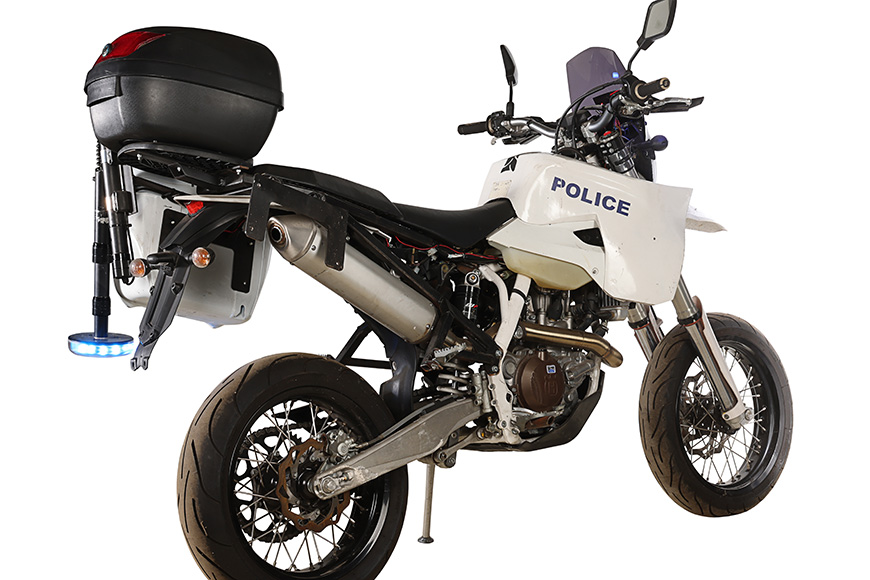 Patrick Collins, Curator of Vehicles and Research at the National Motor Museum says, "Our fine collection of vehicles at the Museum includes some that have starred in TV and film favourites – from the mini driven by Mr Bean to the iconic Chitty Chitty Bang Bang. The Jason Bourne bike is the first action-thriller film star on two wheels, and it's great to have it included in the On-Screen Cars exhibition at Beaulieu."
---