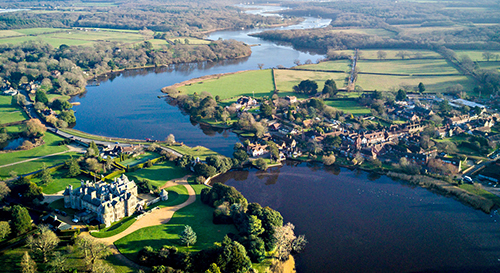 Take advantage of this unique opportunity to stay in the stunning grounds of the Beaulieu Estate, as the Caravan and Motorhome Club host the first ever pop-up campsite at Beaulieu.
---
From 2 July – 29 July, the Caravan and Motorhome Club are offering visitors to the New Forest an opportunity to stay overnight, on the Beaulieu Estate at one of their new pop-up campsites.
The stunning grounds of Beaulieu Estate visitor attraction create a unique base to explore all the New Forest has to offer, with local cycle and walking routes and the National Motor Museum right on your doorstep.
Those that book a stay at this pop up campsite will receive 25% discount on the normal Beaulieu admission prices when booked online in advance. This includes entrance to the National Motor Museum, Palace House, World of Top Gear, Little Beaulieu, Beaulieu Abbey and its wonderful grounds and gardens.  Click here to find out more.
---