The Supercar Weekend is a must for all supercar enthusiasts!
See some of the world's most exclusive and desirable motors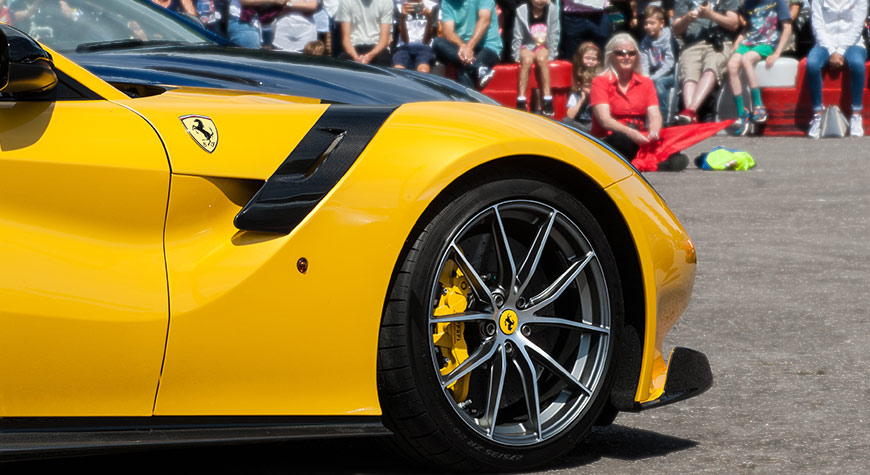 FREQUENTLY ASKED QUESTIONS
Will the demonstration run be taking place this year?

Yes, the demonstration run will be back again for 2022! See incredible machines put through their paces along Beaulieu's Chestnut Avenue at 11.30am, 1pm and 3pm each day.
Will the sound-offs be taking place this year?

Also returning for 2022, a selection of cars will be demonstrating on the arena the tunes of their powerful engines taking place at 2pm each day.
Can I turn up and pay on the day?

We advise all visitors to pre-book their tickets online before they visit to reduce contact with staff and help speed up any queues. By booking at least 24 hours in advance, you also benefit from our advanced admission rate. Tickets will be available to purchase on the day but we ask that card payments are used where possible.
Will tickets sell out?

Our Supercar Weekend is due to take place without capacity limits in place, as such tickets should not sell out. Please ensure that you do pre-book your tickets online in advance.
When do your tickets change from advanced prices to the standard price?

Our advanced admission tickets are available until midnight the day before you chose to visit. If you are purchasing 2 day tickets, then these are available up to midnight on Friday 5th August.
What time can I arrive?

Visitors must choose an arrival time when purchasing their tickets, from 10am to 12pm, allowing you an hour timeslot to arrive. Visitors must use our main museum entrance off B3056. If you are running late for your time slot then please do not panic, you do not need to let us know but we will see you when you arrive.
Do I need to print my ticket?

We do ask that visitors print their tickets where possible so these can be scanned on arrival, so that any contact is kept to a minimum. If you cannot print your ticket, please ensure that you have your tickets ready to be scanned on a mobile phone or tablet on arrival. Please ensure you have downloaded your ticket in advance of arriving at Beaulieu in case of network connection issues on arrival.
Can I use my Friends of the National Motor Museum Pass?

Yes, pass holders can pre-order tickets online through the event page. Please make sure you also bring your membership card with you on the day with your tickets. The usual allowance of tickets applies to NMMT passes.
Can I use my B100 Pass?

Yes, pass holders can pre-order tickets online through the event page. Please make sure you also bring your membership card with you on the day with your tickets. The usual allowance of tickets applies to B100 passes.
Where will I be parked?

You may be parked on grass with a short walk to the visitor entrance, please allow enough time to park and for the walk to the visitor entrance for your timeslot.
Will I have access to the Beaulieu attraction?

Yes, your ticket includes entry to the Beaulieu attraction as well as the Beaulieu Supercar Weekend event and features.
Are the toilet facilities open?

Yes, there are multiple toilet facilities across the Beaulieu site.
Can I bring my dog?

Although dogs are very welcome at Beaulieu within the grounds and gardens, we would like to make you aware that the Supercar Weekend is a busy event involving moving demonstrations and loud noises such as for the Supercar Sound-Off. Dogs must be kept under control and on a lead at all times.
Will I be able to buy food and drink onsite?

You will be able to purchase food and drink from outdoor catering units as well as the onsite Brabazon restaurant.
Can we bring our own picnic?

You are very welcome to bring your own picnic to enjoy during your visit. A number of picnic benches will be dotted around at safe distances for your use, or you can bring a picnic blanket and find a shady spot to relax. We ask that you do not use any form of BBQ and dispose of your rubbish in a bin.
Safety Measures for Beaulieu

We have developed a Visitor Safety Promise, which can be read online.
What will happen if the event is cancelled?

If the event cannot go ahead, we will contact all ticket holders to let them know and advise on the next steps we will take with their booking.
For more frequently asked questions please visit our FAQ page.
---