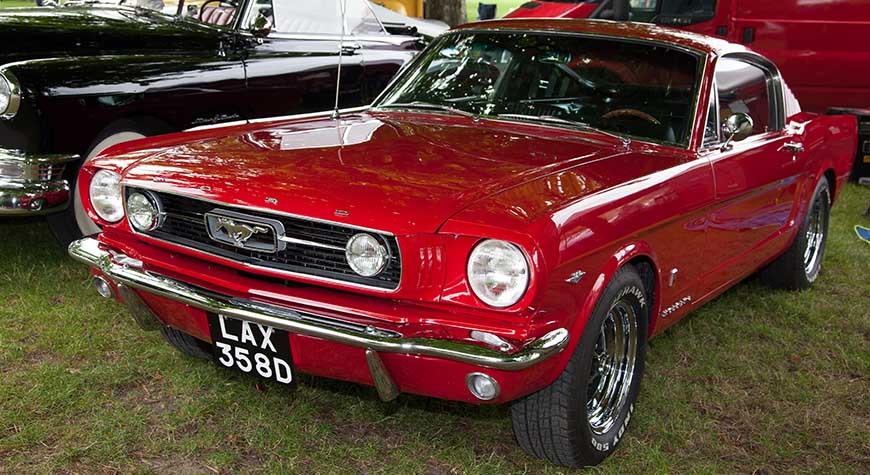 Beaulieu is excited to announce its calendar of events for 2021 with 15 simply rallies part of a feast of motoring entertainment. For those planning on visiting us, we've compiled a list of frequently asked questions for your assistance.
Are Simply rallies going ahead in 2021?
Our Simply rallies are due to start from Sunday 23rd May with Simply Electric and continue to run throughout the year.
---
An update on Simply Aston Martin, Vauxhall & Audi.
Due to government restrictions on outdoor events, these three Simply rallies cannot take place on their original date and have been moved to later in the year. Simply Aston Martin will now take place on Saturday 21 August, Simply Audi will take place on Sunday 1 August and Simply Vauxhall is moved to Saturday 17 July. 
If you are a ticket holder from the original 2021 Simply rally date you do not need to do anything with your ticket. Your ticket has been transferred to the new date and will remain valid. We are aware the old date will appear on the ticket, but these will still be accepted. Please simply print your ticket to hand in on arrival.
---
If you are a ticket holder for one of the three rearranged Simply rallies and cannot attend the new date.
If you are unable to attend the new date of these three Simply rallies, please get in touch with us at events@beaulieu.co.uk where we will be happy to offer a refund for your tickets.
Please note: refund requests will need to be requested before 31 March. If we have not heard from you after this time, we will assume that you are able to attend the Simply rally. No refunds will be offered after this point, as per our normal terms and conditions.
---
What will happen if the Simply is cancelled?
If the simply rally cannot go ahead due to Government advice, we will happily issue you with a full refund or transfer your ticket to the new event date (if applicable)
---
Can I turn up and pay on the day?
Sorry, but at this time we require all participants to pre-book their tickets in order to ensure the site does not become overcrowded and to protect both our staff and you from handling payment transactions on the day. Tickets will be available on a first come first served basis in advance online.
Anyone arriving without a ticket will be turned away as a Simply participant on the day.
Please note tickets are per person and tickets must be purchased to cover all occupants of a vehicle.
---
Will tickets sell out?
Tickets will be limited in availability based on the capacity restrictions in place at the time of each Simply event. This may mean that tickets will sell out.
---
Will you release more tickets?
If a Simply event is sold out, additional tickets may become available once we have confirmation of moving into the next phase of the Government's re-opening roadmap. Please keep an eye on our website and social media for any updates.
---
Can I buy an extra ticket on the day for an additional passenger?
Sorry, but no tickets will be sold on the day and we will not be able to sell extra tickets to additional passengers on the day so please make sure your tickets cover all persons within a car.
If space permits, tickets will remain on sale online on the day of the event and can be purchased from here.
---
Do I need to print my ticket?
Yes, under current circumstances we ask that all participants print their tickets so these can be handed in to the team on the entrance gate so that for yours and their safety any contact is kept to a minimum. We will have measures in place to avoid any direct contact.
---
What time can I arrive?
Please see each specific Simply webpage for arrival times as these do differ for each Simply event. Please do not arrive prior to the arrival time this as no facilities will be open.
Arrivals for participants are up until 2pm.
---
Can I book a club stand?
We will be taking club stand bookings for all Simply rallies scheduled after 21st June. Due to restrictions in place, club stands at Simply rallies prior to this will be only be permitted on a case by case basis.
Please email events@beaulieu.co.uk with details of the Simply you require a club stand for, club name, club contact, email, telephone and number of cars expected.
Please note: Club stands will be dependent on the Government advice for outdoor events and in particular groups gathering at the time of each Simply event.
---
Can I use my Friends of the National Motor Museum Pass?
Due to the limits on the number of tickets, NMMT pass holders will need to phone the Events Office on 01590 614614 to pre-order tickets as long as space permits. There will be no entry on the day for NMMT pass holders without tickets. The usual allowance of tickets applies to NMMT passes.
---
Can I use my B100 pass?
Due to the limits on the number of tickets, B100 pass holders will need to phone the Events Office on 01590 614614 to pre-order tickets as long as space permits. There will be no entry on the day for B100 pass holders without pre-booked tickets. The usual allowance of tickets applies to B100 passes.
---
Will I have access to the Beaulieu attraction?
Yes, your Simply ticket includes entry to the Beaulieu attraction. There may be capacity limits for indoor spaces so please bear in mind that you may have to queue to visit certain areas such as the National Motor Museum.
---
Additional safety measures for Simply rallies.
All of our Simply rallies will continue to be held in a Covid-secure way in 2021 based on the restrictions and guidance in place at the time of each event.
---
Are the toilet facilities open?
Our parkland toilets will be open for participants and visitors, social distancing queuing and measures will apply based on guidance at the time of each Simply rally.
We will also have the usual two sets of toilets open for visitors, one beneath the Brabazon Restaurant and the other near to the Abbey Domus.
All facilities will be monitored and cleaned regularly for your safety. Please use the hand sanitising stations before entering, wash your hands for a full 20 seconds, and sanitise again upon leaving.
---
Will we be able to buy food and drink onsite?
You will be able to purchase food and drink from an outdoor catering unit as well as the onsite Brabazon restaurant. Please note: the Brabzon restaurant will be operating with Covid-safety measures in place at the time of each Simply rally.
---
Can we bring our own picnic?
You are very welcome to bring your own picnic to enjoy during your visit. A number of picnic benches will be dotted around at safe distances for your use, or you can bring a picnic blanket and find a shady spot to relax. We ask that you do not use any form of BBQ and dispose of your rubbish in a bin.
---
What other safety and hygiene measures will you be taking to make me feel safe on my visit?
We have developed a Visitor Safety Promise, which can be read here
---
If I become unwell before my visit what should I do?
Please do not visit if you feel unwell with any symptoms of Covid-19 or have come into contact with anyone who may have symptoms. If this is the case and you have a ticket to an upcoming Simply rally, please email events@beaulieu.co.uk as soon as possible and the events team will be able to deal with your booking for you.
---