Phantasmagorical rides in Chitty Chitty Bang Bang
And Mr Toad's car from Wind and the Willows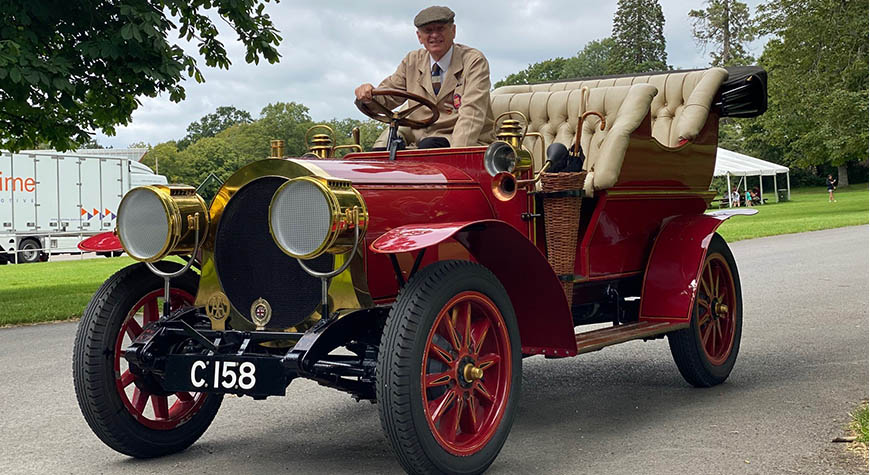 Have you ever wanted to take a ride in one of TV and films most iconic cars? Well this is your chance!
During school holidays and weekends from March to October*, a Chitty Chitty Bang Bang reconstruction will be returning to Beaulieu. This magnificent motor, built using authentic parts from one of the film's Chittys, will be driving round the attraction grounds for all to admire. Visitors now have the chance to book their own ride and take their seat in this 'fine-four-fendered-friend' for a spin around the grounds of the National Motor Museum.
Or for those fans of Wind and the Willow's, Mr Toad's car will also be available to book a ride in. The four-wheeled star of Terry Jones' film, which was later renamed Mr Toad's Wild Ride, has recently been brought back to life by the National Motor Museum engineers, and is now ready to welcome visitors on board!
These truly unique experiences will be sure to last long in the memory of fans of the feature films!
---
RUNNING Times
Chitty chitty bang bang 
1 March – 31 October 2023
Weekends and School Holidays (Weekends plus Tuesday, Wednesday & Thursdays)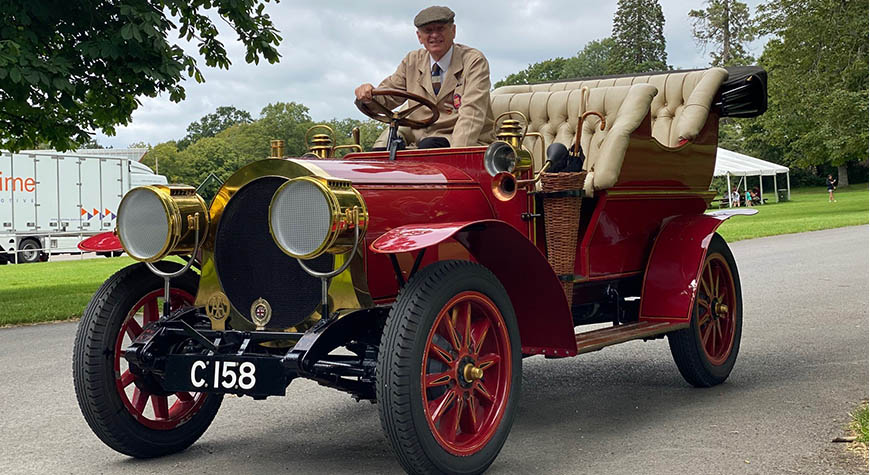 Mr Toad's car
1 March – 31 October 2023
School Holidays only – Monday & Friday
*Please note that unfortunately this experience cannot take place during wet weather conditions or on busy event days.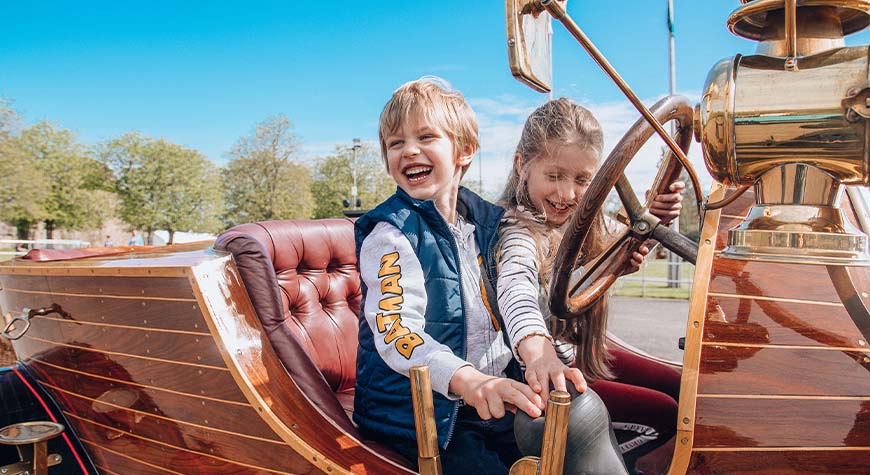 What's included?
Starting from the arena outside the National Motor Museum, you will be picked up by our driver, who will provide you with hats, caps and goggles to dress up if you wish. You will then embark on a parade around the attraction, heading down Chestnut Avenue towards Palace House. Once at Palace House, the vehicle will park up for your special photo opportunity (remember to share your snaps with us on social!).  You will then head back on a gentle drive, taking you around the National Motor Museum and back to the arena. The experience will last approximately 20 minutes.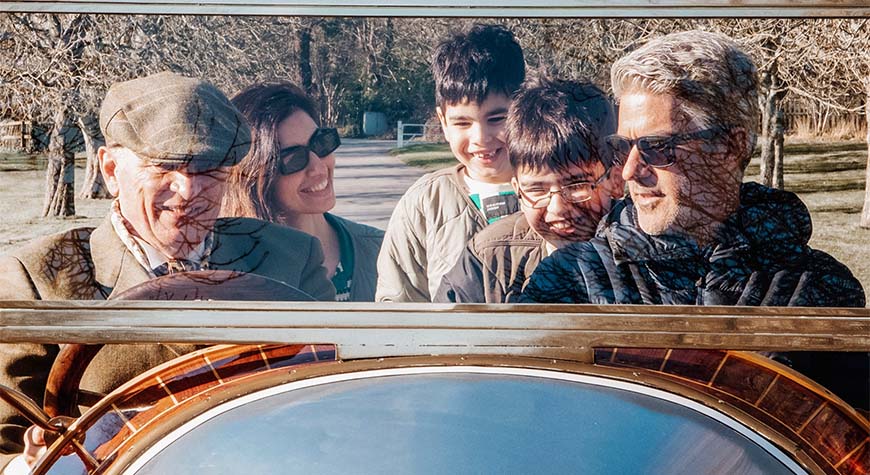 How much are rides?
Rides in Chitty are £50 and in Mr Toad's car £40 per ride. Each ride can seat two adults and two children OR three adults. Children under 5 must be accompanied in the back, and all under 16s must be accompanied.
How do I purchase tickets?
Given the unpredictability of the great British weather, tickets can only be purchased on the day of visiting. Visitors can book their ride by heading to the National Motor Museum Information desk. The experience had daily limited availability. The morning slots can be booked in person from 10am, and afternoon slots are bookable from midday. Unfortunately we are not able to reserve slots for visitors in advance.
---
Check out the Chitty experience
---
Interested in hiring chitty for your event?
The Chitty Chitty Bang Bang reconstruction can be available for hire as a static exhibit at external events. To make an enquiry, please send an email here, including as much information about your event as possible.
---