Beaulieu's award winning team of education specialists offer a range of curriculum linked and made-to-measure programmes to suit the needs of your group.
With a 13th century abbey, a Victorian styled stately home, a world famous motor museum and a unique wartime narrative – plus the nearby historic shipbuilding village of Buckler's Hard – there is an enviable range of learning opportunities on offer for KS 1 – 4 and SEN groups.
With refreshed programmes to meet the needs of the modern curriculum, groups can cover their choice of History, Science, English, Maths, Design & Technology, Geography, Leisure & Tourism, Engineering and Art. Available learning facilities include a modern Lecture Theatre and purpose-built classroom.
---
PROGRAMMES
Please download or request our Education Brochure for full details of the following programmes:
THE NATIONAL MOTOR MUSEUM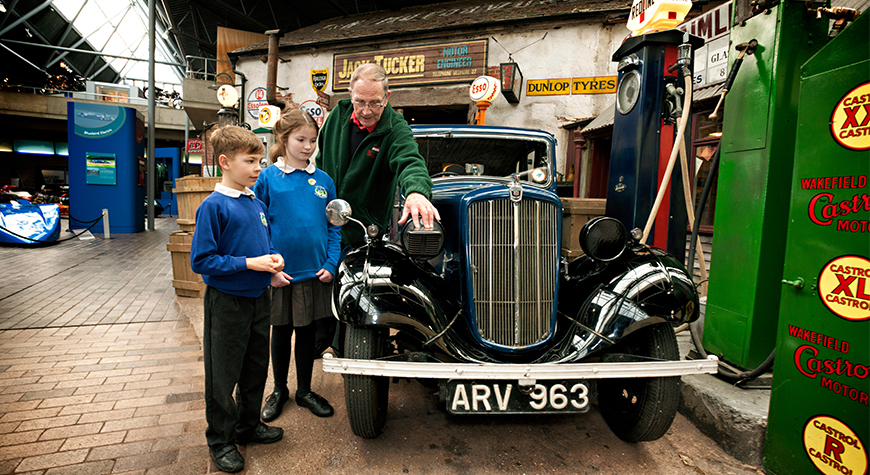 THE HISTORY OF MOTORING - Inventions, Journeys, On the move

From solid wheels to pneumatic tyres; follow the development of the car from the dawn of motoring to the present day or focus on specific periods in motoring history.
SPEED - Forces, Aerodynamics, Land Speed Records

A programme which introduces the principles of design and engineering, as well as the inspiration and history behind Land Speed Record vehicles, Formula 1 and Rally Cars. It also looks at how these ideas are applied to modern car design and safety.
PALACE HOUSE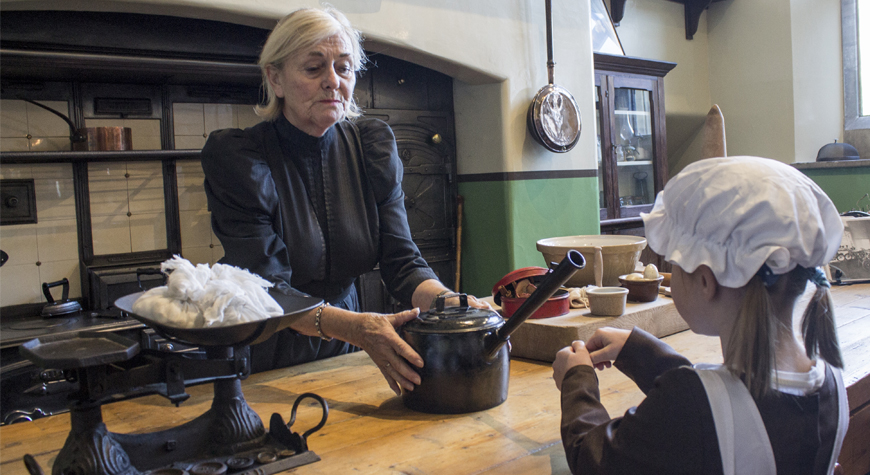 THE VICTORIANS - Social History & Local History

Children take on the role of Victorian school children seeking employment as housemaids, kitchen maids, footmen or chauffeurs. Dress up in smocks and collars and find out about etiquette, spittoons and iron ranges alongside many more aspects of life in a Victorian country house. . Combine with sessions on Victorian Motoring, Victorian Toys, and Kitchen Gardens
HOUSES AND HOMES - Social History & Local History

Experience the atmosphere of a Victorian country house with one of our Victorian household servants. Based on people who lived and worked at Beaulieu in the 19th century. Dress up in smocks and collars and learn about familiar and unusual objects of Victorian times in this 'hands-on' programme. Link with a visit to Buckler's Hard to compare houses and homes in the 1700s and 1800s.
VICTORIAN CHRISTMAS - Late November and December 2022 - SOLD OUT

Experience the atmosphere of Christmas celebrations in this role-play activity day based in Palace House. Invited as guests by Henry, Lord Montagu, 'meet' some of the people who lived and worked here during the Victorian era. Discover something of their home, family, life and work. Perform your own entertainment for Lord Henry. Minimum number of children: 20.
THE SECRET ARMY and the war years AT BEAULIEU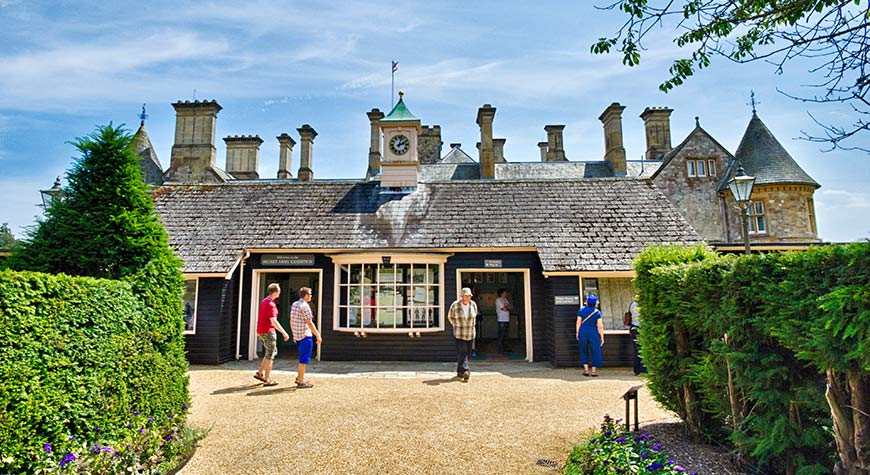 Select up to two of the following activities to build your own Secret Army and/or War Years programme delivered in the Secret Army Exhibition, Palace House and/or National Motor Museum:
COVERT OPERATIONS - Secret Army, Problem Solving, Team Building, Reasoning, Working Together

Groups participating in this hands-on role play programme gain an insight into the sabotage and subversion methods taught at 'The Beaulieu Finishing School' and find out about the role of the 'secret agent'. Code breaking and problem solving are just some of the 'working together' activities involved.
BEAULIEU CACHING - Maths, Geography, Technology

Put secret agent training to good practise by completing our offline puzzle trail around the Beaulieu Visitor Complex.
THE GRAND PRIX SABOTEURS - Secret Army, Problem Solving, Team Building, Reasoning, Working Together

Learn about a Grand Prix winning racing driver who became a Beaulieu-trained SOE agent and take part in a code-breaking challenge, Mission Motor Museum.
WO
RKING TOGETHER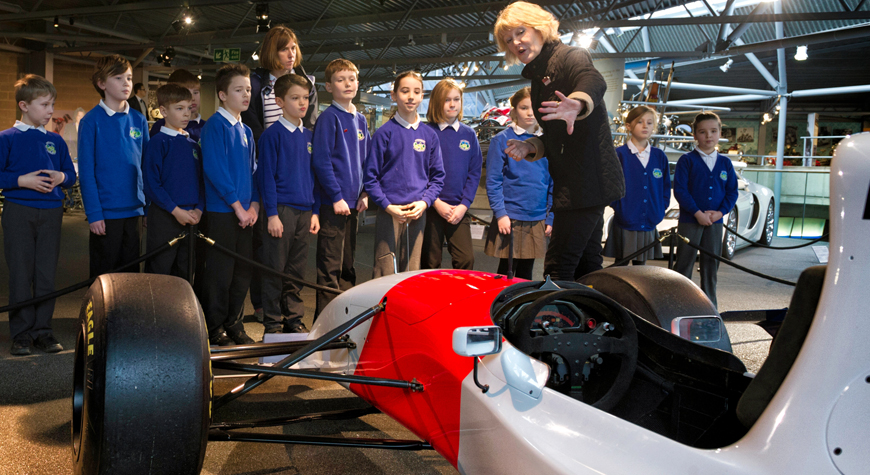 SITE INVESTIGATORS: BEAULIEU OR BUCKLER'S HARD - Literacy, Design, Technology, Creative Arts, Communication

Use our buildings, collections and the people who once lived and worked in them to develop communication, literacy and technology skills. Working in groups you could write a quiz trail, produce a young person's guide, create a virtual museum, gather evidence for a class debate, create and plan a piece of artwork, a story, photo-journal, advert or poem. Bring your school tablets and find the material to make a film or documentary back at school.
BEAULIEU / BUCKLER'S HARD-CACHING - Maths, Geography, Technology

Use maps to follow an offline puzzle trail around the Beaulieu Visitor Complex or Buckler's Hard Historic Village. Working together in teams, pupils learn to use co-ordinates and code-breaking to reach the target location.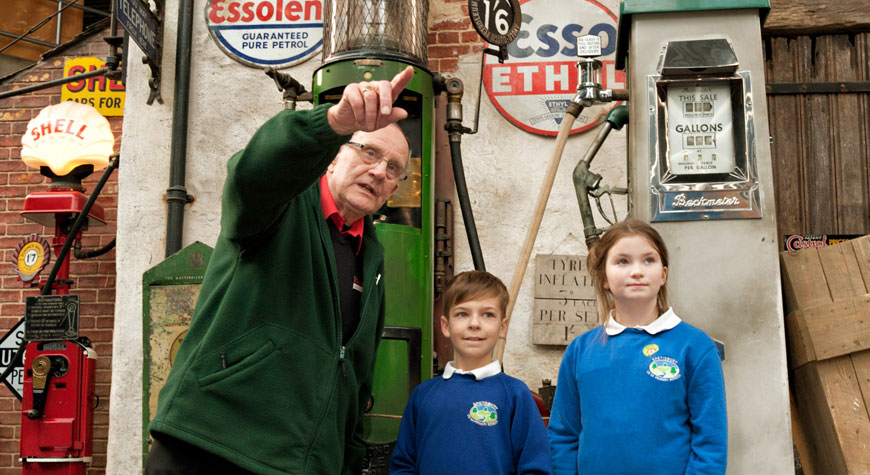 ---
Other Services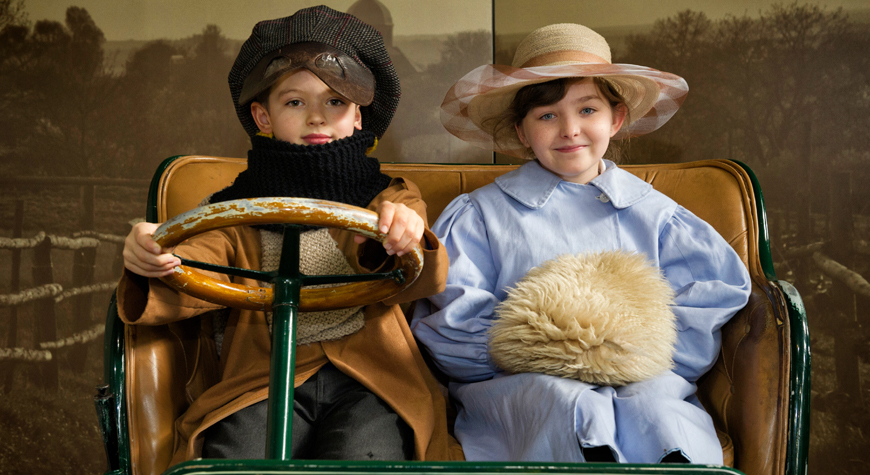 LOANS BOXES
Themes include: Victorians, War Years, Motoring History and Leisure Motoring. Contact us for more information.
TRAILS & QUIZZES
We can supply quizzes and trails for a variety of themes. Examples include literacy and numeracy, 'green motoring', trees and a mystery trail. Try our self-led Beaulieu Bingo trail for Early Years and KS1. How many things on our Bingo card will you be able to spot? We can also produce quizzes and trails to your requirement. Just ask for details.
TRAVEL & TOURISM
Meet the staff at one of Britain's top visitor attractions and learn the importance of marketing and market research, customer care, catering, health and safety, disability awareness and how Beaulieu reacts to changes in the tourism industry. Presentation for students following Leisure and Tourism courses at school or college. Visits are adapted to suit specific requirements.
---
Booking & Information
Complete our Education Visit Booking Form online and one of our team will get back to you.
Alternatively, get in touch to discuss your needs or request our free Education Brochure.
Education Brochure
---
I wanted to extend our thanks to you for making our school trip so enjoyable. The organisation leading up to the trip and the attention to detail on the day was fantastic. Our hosts made sure everything ran smoothly and pitched the tour level just right. The children (and adults) had a brilliant day and there has been a lot of talk today about children visiting in the holidays.
---