Celebrate the 50th anniversary of Chitty Chitty Bang Bang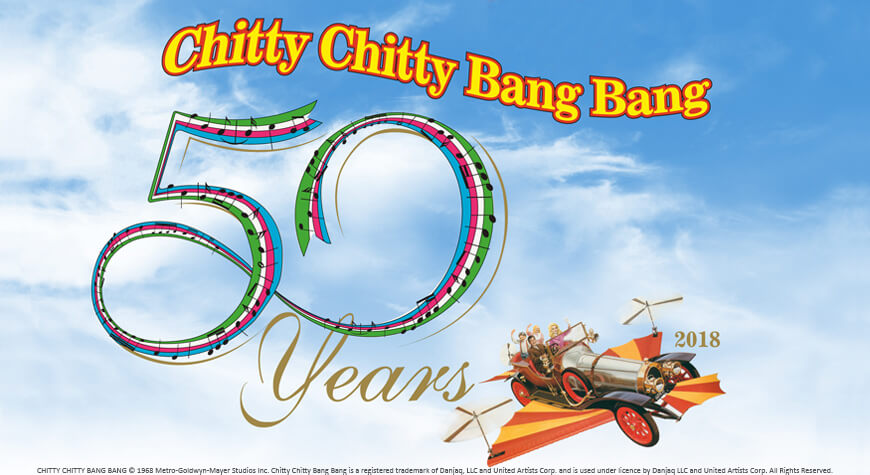 Good luck! We'll be in touch via email if you're the lucky winner.
While you're here, find out more information about this fantasmagorical exhibition…
---
Celebrate the 50th anniversary of Chitty Chitty Bang Bang with a fantasmagorical exhibition at Beaulieu!
Launching just in time for October half-term, visit us from 20th October 2018 – 3rd November 2019 to see a truly scrumptious collection of never-before-seen memorabilia to celebrate the 50th anniversary of this family favourite film.
Don't miss this unique opportunity to see props, costumes and original artwork… and meet the four-wheeled stars!
---
Meet the stars of the show
See an original screen Chitty Chitty Bang Bang and the Humber 8hp driven by Truly Scrumptious.
Rowland Emett's inventive Machines
Step inside Coggins' Garage to see Humbug Major Sweet Machine, Clockwork Lullabye, the Little Dragon Carpet Sweeper and Hot Air Rocking Chair.
Memorabilia
The weird and wonderful! See signatures of the cast, pedal and Corgi cars, comics, computer games, pop-up books and even lunch boxes inspired by the film.
original Artwork
Original film concept art by Sir Ken Adam, storyboard watercolour artwork by Robert Laing and technical drawings by Peter Lamont will be on display for the first time, along with the solid silver Chitty model bought for producer Cubby Broccoli by his wife Dana.
See Chitty in action!
In the grounds, see a Chitty Chitty Bang Bang reconstruction being driven around the attraction. You may even be lucky enough to be taken for a ride.
Costumes
Costumes will include those of the Child Catcher and Sally Anne Howes' life-size music box doll dress.
Discover the Chitty Story
Follow the story of Chitty, beginning with the real-life exploits of racing driver Count Louis Zborowski, whose racing cars were named Chitty Bang Bang because of the sound they made.
Snap a selfie
Pose beside the full-size replica of Grandpa Pott's hut, recreated using the original 50-year-old technical drawings. You can also see the actual Spy Phone prop used by the baron's spies!
---
Tickets
The Chitty Chitty Bang Bang 50 years exhibition is included in your admission ticket to Beaulieu, which also includes entry to all the Beaulieu attractions, including The National Motor Museum, World of Top Gear, Palace House, Beaulieu Abbey and more.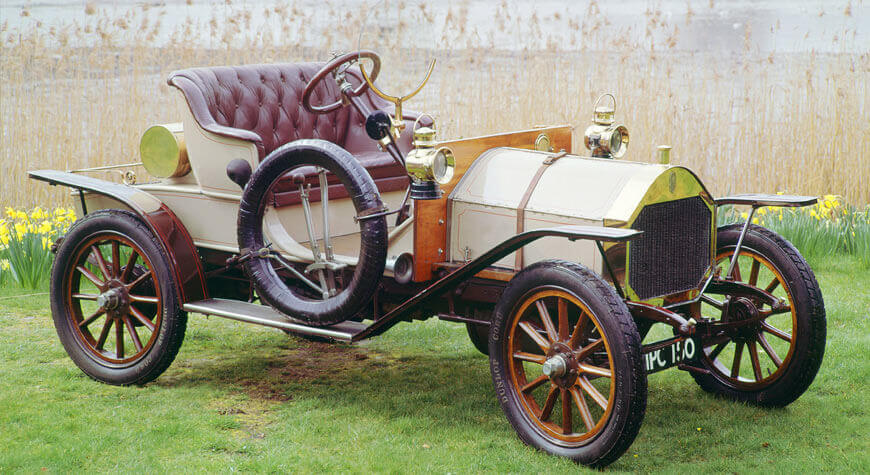 Stay in touch
Share snaps of your visit on our Instagram, Facebook and Twitter pages. We love seeing them!
For updates on this display and others like it, join our mailing list to receive our monthly e-newsletters and more.
CHITTY CHITTY BANG BANG © 1968 Metro-Goldwyn-Mayer Studios Inc. Chitty Chitty Bang Bang is a registered trademark of Danjaq, LLC and United Artists Corp. and is used under licence by Danjaq, LLC and United Artists Corp. All Rights Reserved.
---