We had fantasmagorical Chitty-themed fun!
Never-before-seen memorabilia were here to celebrate the 50th anniversary of Chitty Chitty Bang Bang
Including some of the famous vehicles...
And of course Chitty!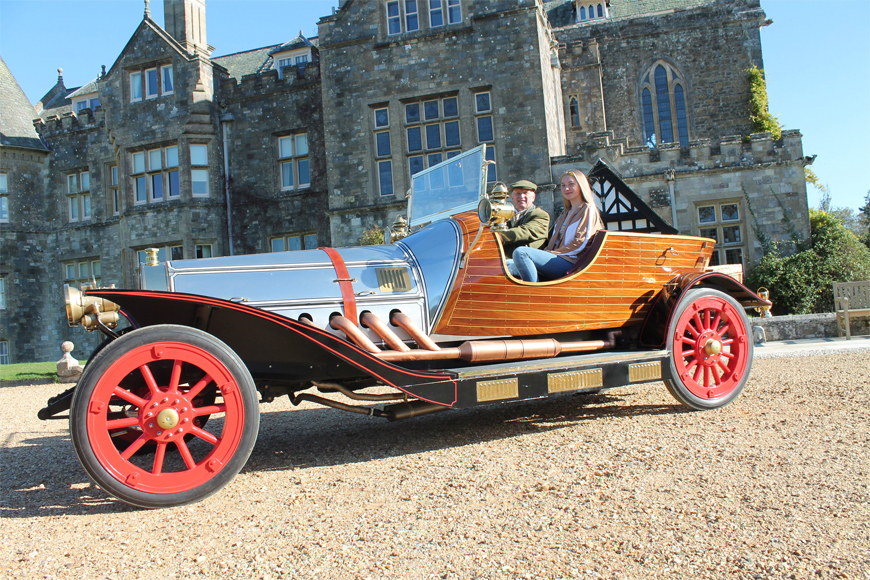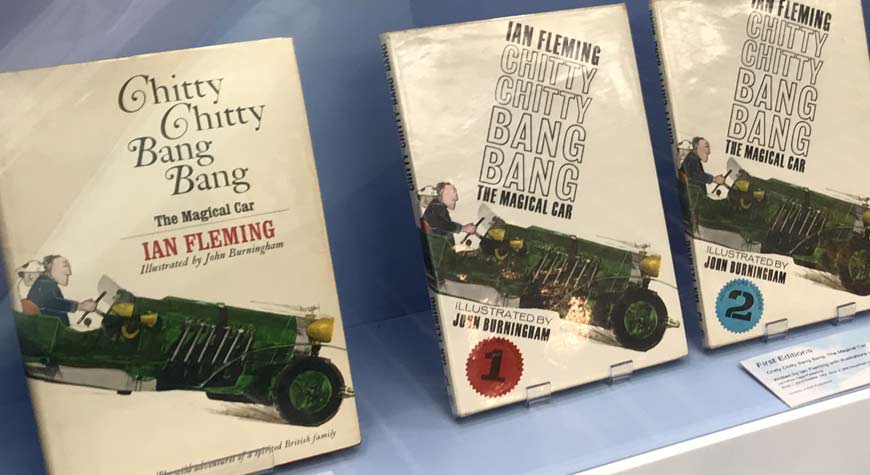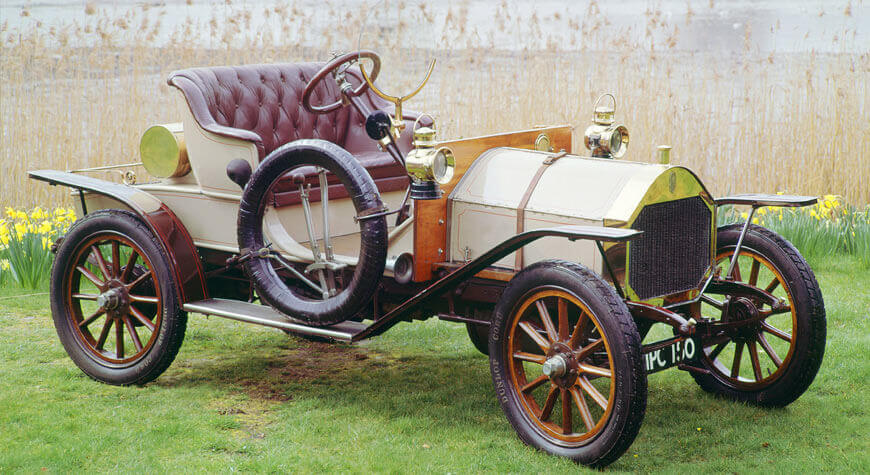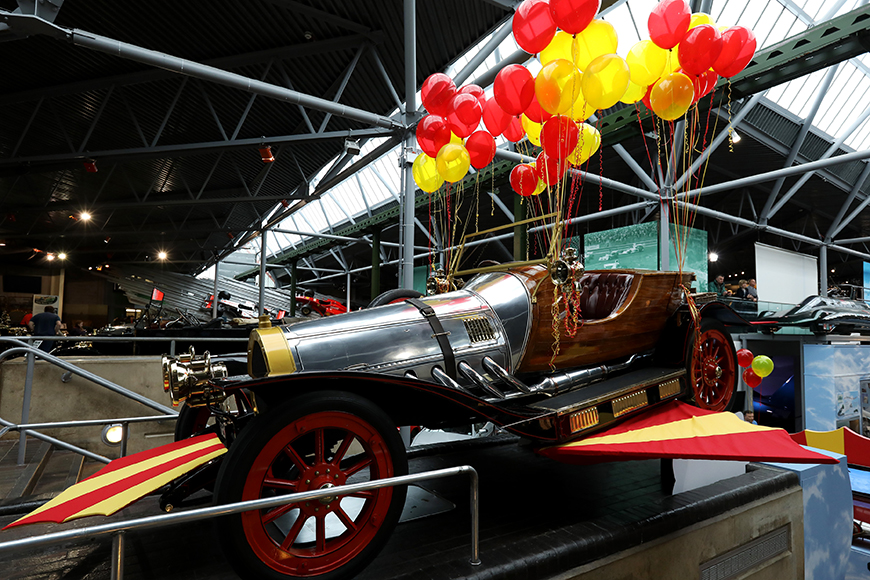 Arguably one of the most extraordinary cars ever to grace the silver screen, Chitty Chitty Bang Bang has captured the imagination of millions of families around the world.
---
Six original chittys were built for the film by Alan Mann of Alan Mann racing. Beaulieu's Chitty was used for the hovercraft and some 'blue screen' special effect flying sequences. It is mainly made of lighter weight aluminium to make it easier to manoeuvre during filming.
Although a number of different Chittys have been displayed here over the years EON productions kindly allow us to display this vehicle  There are also a number of high profile replicas- everyone wants to own a magical flying car!
---
Chitty Chitty bang bang 50 years exhibition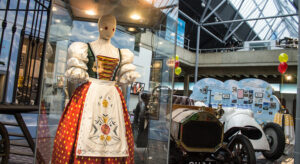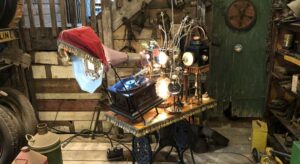 We were priviliged to have held the Chitty Chitty Bang Bang 50 years exhibition here at Beaulieu from October 20th 2018 to 3rd November 2019. The exhibition told the story of Chitty as the star of the fantasmagorical family adventure and featured an original screen Chitty Chitty Bang Bang and the Humber 8hp driven by Truly Scrumptious in the much-loved musical film.
Coggins' Garage was recreated in the museum to house the amazingly inventive machines of Rowland Emett and just outside saw a full-size replica of Grandpa Potts' hut, recreated using the original 50-year-old technical drawings from the archive of EON Productions.
Costumes as seen in the film were also included, such as the infamous Child Catcher and Sally Anne Howes' life-size music box doll dress which she wore while dancing with Dick Van Dyke for Baron Bomburst's birthday surprise.
---
the Chitty Story
Ian Fleming's classic children's book about a magical flying car called Chitty Chitty Bang Bang was first published in 1964.
Fleming's inspiration for the car was the 1920s racing car Chitty Bang Bang, owned and driven by Count Louis Zborowski.
---
ROWLAND EMETT'S INVENTIVE MACHINES
You may remember the Humbug Major Sweet Machine, Clockwork Lullabye, little Dragon Carpet Sweeper and the Hot Air Rocking Chair as part of Caratacus Potts weird and wonderful creations. These inventive machines were all made by whimsical sculpturer Rowland Emmett.
---
The child catcher's carriage
The original Child Catcher carriage was on display for the first time in the UK at Beaulieu to celebrate the golden anniversary of the film. Only two of the four carriages built for filming have survived and this 'hero' carriage, was used for all of the key scenes.The Child Catcher carriage was on loan from Europe's largest museum of legal history, the Medieval Crime and Justice Museum in the German town of Rothenburg ob der Tauber where filming of the Vulgarian street scenes took place.
---
original Artwork
The original film concept art was created by Sir Ken Adam, storyboard watercolour artwork by Robert Laing and technical drawings by Peter Lamont all featured at our recent Chitty Chitty Bang Bang 50 years exhibition.
---
The Model Car That Inspired The Illustrations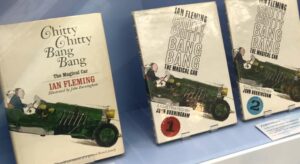 Illustrator John Burningham built a charming model car which inspired his drawings for the Ian Fleming book.
Burningham's witty and timeless artwork helped Chitty to become one of the the best loved cars in English language fiction.
---
CHITTY CHITTY BANG BANG © 1968 Metro-Goldwyn-Mayer Studios Inc. Chitty Chitty Bang Bang is a registered trademark of Danjaq, LLC and United Artists Corp. and is used under licence by Danjaq, LLC and United Artists Corp. All Rights Reserved.
---