At the Sunbeam factory soon after completion in 1920
The Sunbeam at speed at Pendine in 1925
Malcolm Campbell in the cockpit in 1925
Malcolm Campbell with his wife Dorothy in 1925
The Sunbeam Manitou engine during its rebuild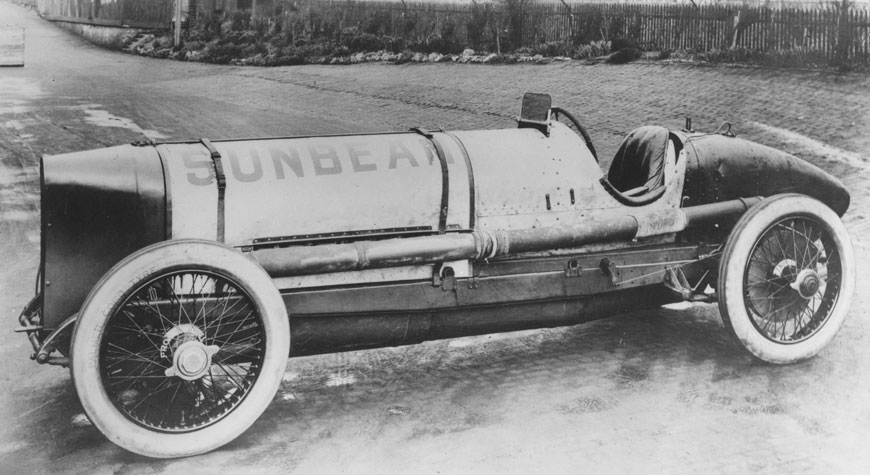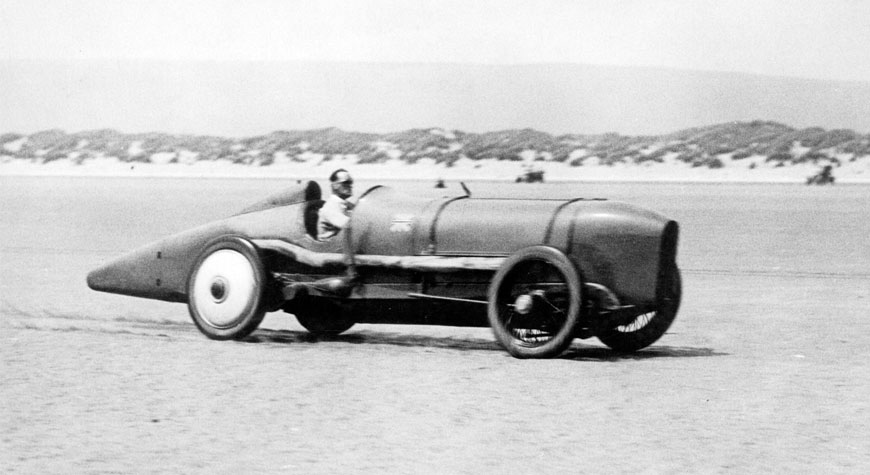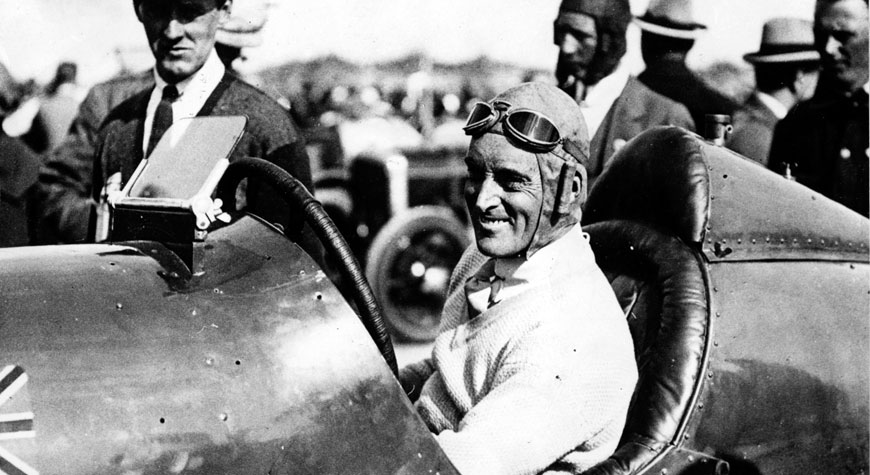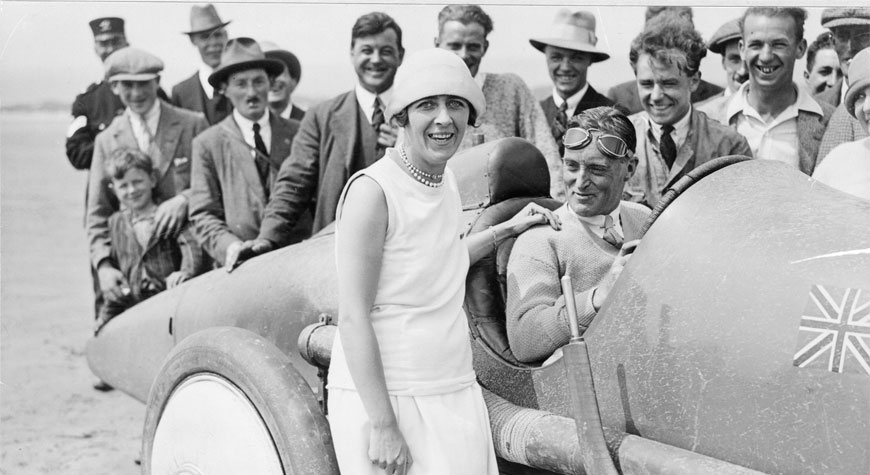 The 1920 Sunbeam 350hp – a Land Speed Record breaker…
---
A Brief History
1919
Construction of the Sunbeam begins in Wolverhampton during 1919 and early 1920.
1920
The Sunbeam is scheduled to compete in its first race but a burst tyre causes it to crash during a practice lap.
Harry Hawker drives the Sunbeam on its first Land Speed Record attempt on 11 December 1920.
1921
Kenelm Lee Guinness drives the Sunbeam for the first time at the Brooklands Easter Meeting. Second gear breaks during the Lightning Short Handicap but this doesn't stop Guinness achieving second place in the Long Handicap event.
1922
On 17 May, Guinness achieves a flying kilometre speed of 133.75mph in the Sunbeam – qualified as a new Land Speed Record.
Malcolm Campbell borrows the Sunbeam to compete in the Saltburn Speed Trials. Being only a one-way run, his speed of 138mph is not recognised as an official World Record, so Campbell decides to purchase the car in 1923 to undertake a serious record attempt.
1924
Official Land Speed Record at Pendine, achieving a new record speed of 146.16mph.
1925
Intent on achieving even greater speeds, Campbell advertised the car for sale with a price tag of £1,500 and made plans to build a new record breaking car.
July 21 1925 – Campbell decides to make one further land speed record attempt with the Sunbeam and achieves a new Land Speed Record of 150.76mph.
The vehicle passes through various owners after 1925.
1957
Purchased by Edward Lord Montagu.
2014
Fired up in January 2014 following a complete mechanical rebuild. The first time it has been heard in public in over 50 years.
2015
Don Wales, grandson of Sir Malcolm Campbell, drives the Sunbeam at Pendine for the 90th anniversary of its 150mph World Land Speed Record on 21 July.

Don Wales drives the Sunbeam at Pendine in 2015
---