Apply to take part in Supercar Weekend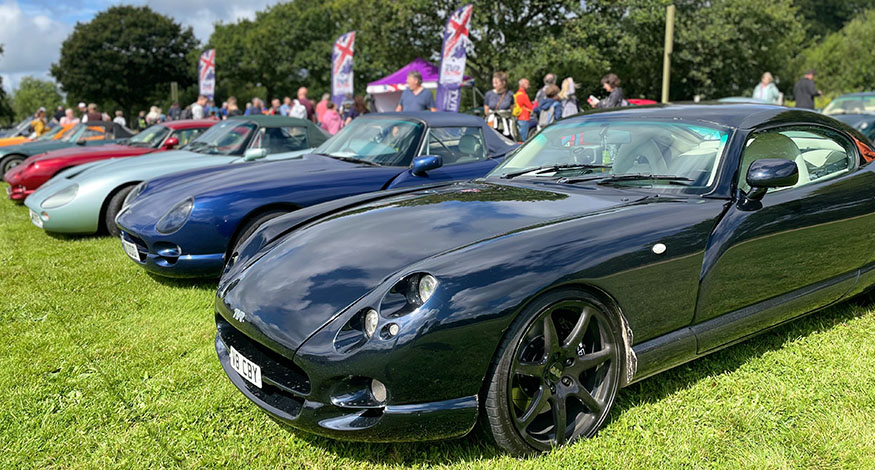 If you would like to display within a car club display at the Beaulieu Supercar Weekend, be that for one day only or the whole weekend, we'd love to hear from you.
---
CLUB STAND APPLICATIONS
Please complete the application form below to apply to display within a car club display at the Beaulieu Supercar Weekend.
These are for applications within pre-booked car club displays, we ask for car club organisers to contact us via supercar@beaulieu.co.uk first to discuss arrangements to book their club in and then direct members to apply via the application below.
Due to the increasing popularity of the show, the Car Club Displays will be limited in number of vehicles accepted per car club. Car Clubs attending will be listed below (please check back for updates to this list):
TVR Car Club
Mustangs Unleashed
Simply Mustangs
Marcos Cars
Classic Corvette Club UK
Prestige Cars Rally
Prestige and Performance Car Club
Club Lotus and Lotus Drivers Club
Porsche Club GB
Porsche Club GB (992 Register)
MKNN Supercar Club
If you are a Car Club of vehicles eligible for the Supercar Paddocks, please apply via the Supercar Applications and find a list (VIEW LIST) of eligible Supercar Paddock vehicles.
Applications will be reviewed and responded to within two weeks of us receiving your application.
---
CAR CLUB DISPLAY AREAS
Application for the Car Club Displays will include:
Your vehicle on display within the event
Complimentary Entry for 2 persons* to Beaulieu Supercar Weekend including all of the Beaulieu attraction
Dedicated display vehicle entrance
*Please indicate in your application if you are planning on attending with 1 or 2 persons.
Please note there is limited space available for the Car Club Displays and applications will be handled on a first come first served basis. Applications will close and waitlist introduced once application limits are reached.
If you have any queries about your car or car club attending please drop us an email on supercar@beaulieu.co.uk with details.
---
ATTENDING BEAULIEU SUPERCAR WEEKEND
Applications are welcome from owners who are able to display their vehicle for one or both days of the event. Please indicate on the application form which day, or both, you are able to attend.
We do ask for vehicle owners to commit to displaying their vehicle for the duration of the event and exit of display vehicles will only be permitted after the last demonstration run has been completed, after 3.30pm. There is no vehicle exit during the demonstration runs.
Further event information will be emailed to all Supercar drivers prior to the event.
If you find you are unable to attend after your application has been accepted, please let us know via supercar@beaulieu.co.uk in order for us to release your space to another driver wishing to attend.
---
DEMONSTRATION RUNS
Please indicate on the application form if you wish to take part in a demonstration run over the weekend.
Due to very high demand for participating in the demonstration runs, we cannot guarantee that you will be able to take part in one of the runs. We will review all applications from drivers that wish to take part and let you know if your application has been successful.
Please note: we will start replying to applications about demonstration run participation nearer to the event.
---
CAR CLUB DISPLAY APPLICATION FORM
For car club display vehicles attending as part of a registered car club. If on the Eligible Car List for Supercar Paddocks, please apply via the Supercar Driver Application Form.