An Austin Seven tourer with room for four!
Austin Seven Club Trial 1930
Lubrication Chart. Regular oiling and greasing was essential.
Austin compared the Seven to the English Oak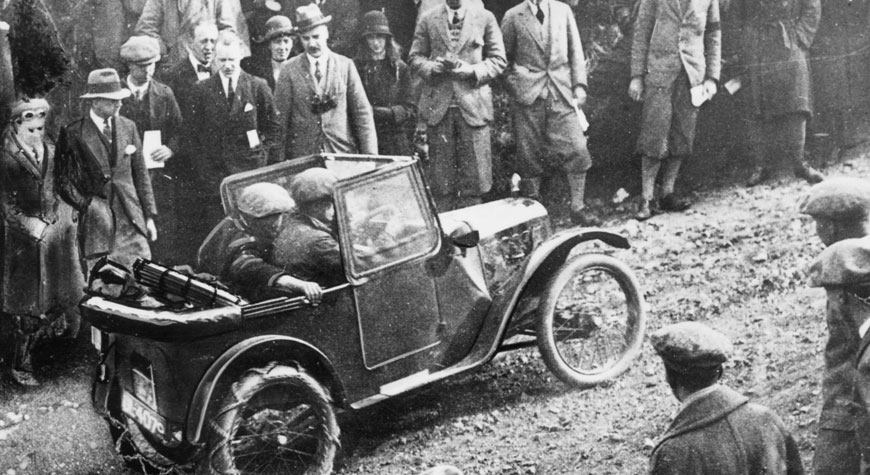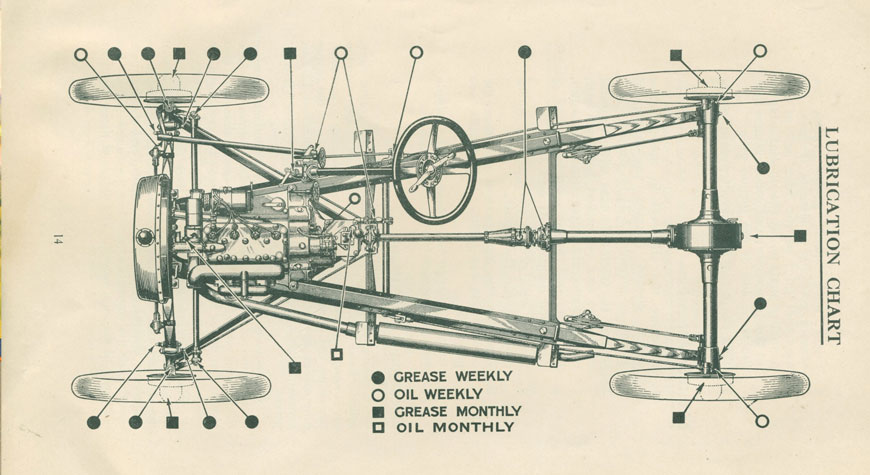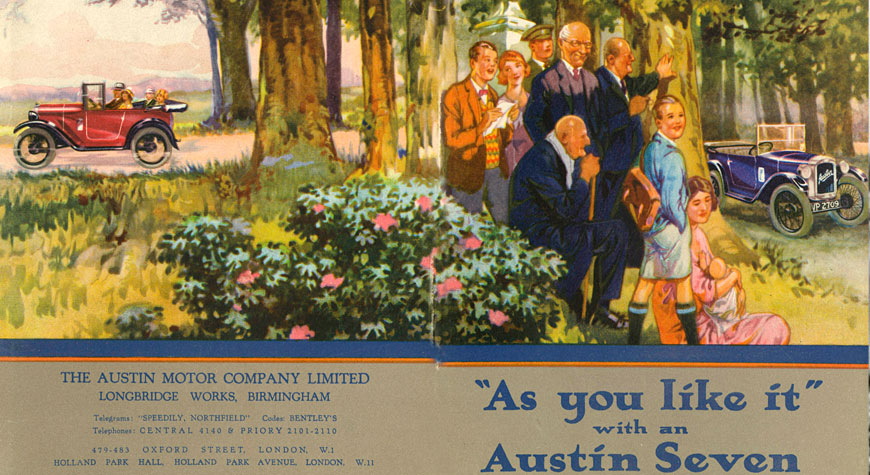 The Austin Seven: the best small car in the world.
---
In 1920 Sir Herbert Austin started work on the concept of a small car, mainly to meet the needs of young families aspiring to own an affordable motor car.
The Austin 7 was produced from 1922 to the late 1930s and was the first affordable mass-produced vehicle of British manufacture and design.
Some 290,000 Austin 7 cars were produced by Austin's company and about 8,000 are thought to still exist worldwide.
---